Immunizations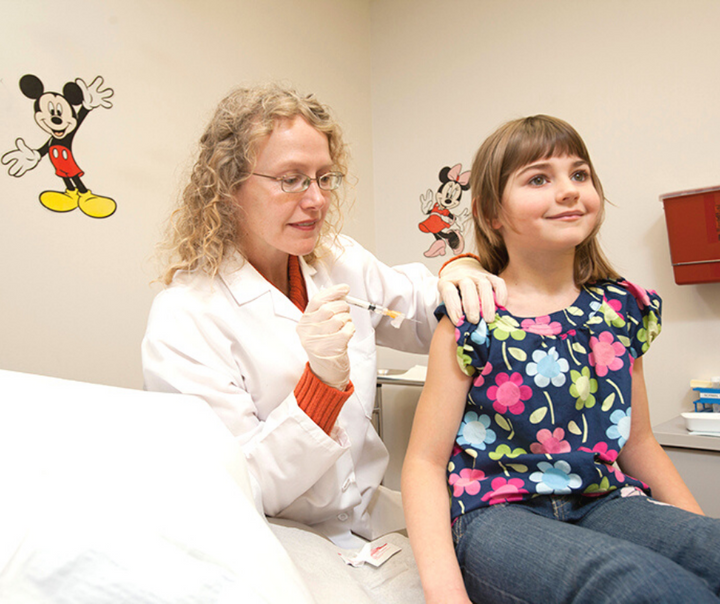 Appointments
To schedule an appointment or for information on vaccine pricing, call 701.241.1383 (select option 2 when prompted). For immunization questions, call 701.241.8189.
COVID-19 Vaccine
COVID-19 vaccines are available for anyone over the age of 5 by appointment only. For more information, see our COVID-19 Vaccine page.
Immunization Record Request Form
Fargo Cass Public Health (FCPH) is pleased to offer the Immunization Record Request Form for your convenience. Contact the FCPH Immunization Program at 701.241.1383 (select option 2 when prompted) with any questions.
Individuals who have received vaccinations in North Dakota can view an unofficial immunization record and see recommended vaccines by creating an account through MyIR Mobile. To learn more about MyIR Mobile and accessing your record, please visit www.myirmobile.com.
Routine Immunizations for K-12 Students
Parents are encouraged to contact their child's healthcare provider to make sure immunizations are up-to-date for school entry in the fall. North Dakota law states that a child may not be admitted to any public or private school, day care, Head Start program or preschool unless the child's parent or guardian shows proof that the child has received the required immunizations. If your child has immunization exemptions, please submit an exemption form.
ND Department of Health 2022-2023 School Immunization Requirements
ND Department of Health Childcare Facility Immunization Requirements
All children must be up-to-date according to the school immunization requirements or have claimed an exemption by October 1st of each school year or they must be excluded from school. Children in child care must be up-to-date or have claimed an exemption within 30 days of enrollment or be excluded from child care.
FCPH offers the Vaccine for Children (VFC) program. Children who qualify for VFC must be 18 years of age or younger and Native American, Medicaid eligible or uninsured.
Vaccines Available at FCPH
Vaccines

Abbreviations

Trade Names

SARS-CoV-2

COVID-19

Comirnaty® (Pfizer)

Spikevax® (Moderna)

Diphtheria, tetanus, and acellular pertussis vaccine

DTaP

Infanrix®

Haemophilus influenzae type b

Hib (PRP-T)

ActHIB®

Hepatitis A

HepA, HAV

Havrix®

Hepatitis B

HepB, HBV

Engerix-B®

Human papillomavirus

HPV

Gardasil 9®

Measles, mumps, and rubella

MMR

MMRII®

Meningococcal serogroups ACWY

MenACWY-CRM

Menveo®

Meningococcal serogroup B

MenB-4C

Bexsero®

Pneumococcal 13-valent conjugate vaccine

PCV13

Prevnar 13®

Penumococcal 23-valent polysaccharide vaccine

PPSV23

Pneumovax 23®

Poliovirus (inactivated)

IPV

IPOL®

Rotavirus

RV5

RotaTeq®

Shingles

RZV

Shingrix®

Tetanus, diphtheria, and acellular pertussis

Tdap

Boostrix®

Varicella

VAR

Varivax®

Combination Vaccines

Diphtheria, tetanus, and acellular pertussis; hepatitis B; and poliovirus

DTaP-HepB-IPV

Pediarix®

Diphtheria, tetanus, and acellular pertussis;poliovirus; and Haemophilus influenzae type b

DTaP-IPV-Hib

Pentacel®

Diphtheria, tetanus, and acellular pertussis; and poliovirus

DTaP-IPV

Kinrix®

Quadracel®

Diphtheria, tetanus, and acellular pertussis;poliovirus; Haemophilus influenzae type b; and hepatitis B

DTaP-IPV-Hib-HepB

Vaxelis®

Measles, mumps, rubella, and varicella

MMRV

ProQuad®