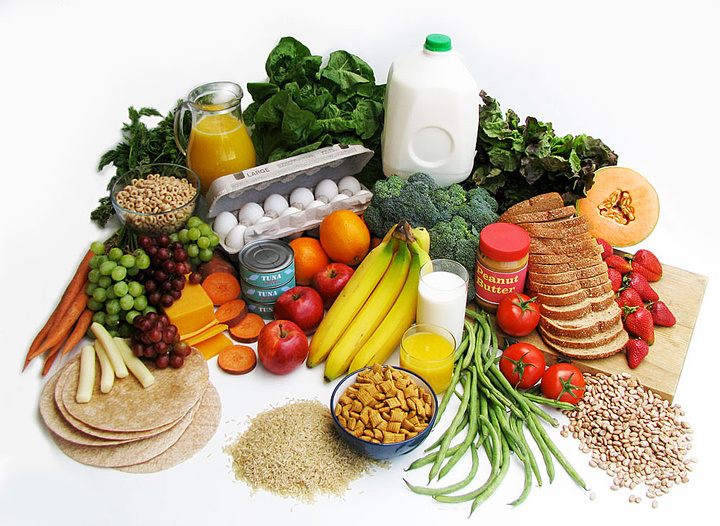 Women, Infants and Children Nutrition Program (WIC)
Ever had a nutrition question such as:
What should I eat when I am pregnant?
When should I start baby cereal?
How soon do I get my baby off the bottle?
How do I feed a picky eater?
The Women, Infants and Children Supplemental Nutrition Program (WIC) provides nutrition education, healthy foods and referrals to other community programs. WIC families include women who are pregnant or have recently had a baby, infants and children up to five years of age.
Other caregivers such as fathers, stepparents, grandparents and foster parents may apply for children under age five living in their household.
eWIC
Beginning October 1, WIC will provide families with an eWIC card, in place of paper checks. The eWIC card can be used to purchase WIC-approved foods and will make shopping easier and more convenient - buy what you want when you need it!
Eligibility
To qualify for WIC, a family of four can earn up to $4,625 per month (before taxes and deductions, pregnant women count as two). Families are also eligible for WIC if they are receiving Medical Assistance or SNAP benefits (Food Stamps).
To apply, call 701.277.1455. Please let WIC know if you need an interpreter.
Food and Nutrition Service (FNS) is a Federal agency of the U.S. Department of Agriculture, responsible for administering the WIC Program at the national and regional levels.
Learn more about the North Dakota Department of Health WIC program.
This institution is an equal opportunity provider (please click the link for the WIC nondiscrimination statement).
Infant Formula Shortage Information for Families
Since the outbreak of COVID-19, there have been significant shortages of infant formulas in some stores. Current shortages have been largely caused by supply chain issues and a recall of several contaminated baby formula products. Check with your local stores or online retailers about availability.
To help ease the impact of shortages, the American Academy of Pediatrics (AAP) advises the following:
* Buying no more than a 10-day to a 2-week supply of formula.
* Check smaller stores and drug stores for forumla, which may not be out of supply when the bigger stores are.
* Do not put more water in baby formula than the label instructions indicate. Watering down formula is dangerous. It can cause nutritional imbalances in your baby and lead to serious health problems. Always mix formula as directed by the manufacturer.
Additional recommendations regarding the baby formula shortage should be reviewed and can be found at healthychildren.org.
The North Dakota Department of Health also provides information and resources for families affected by the shortage.