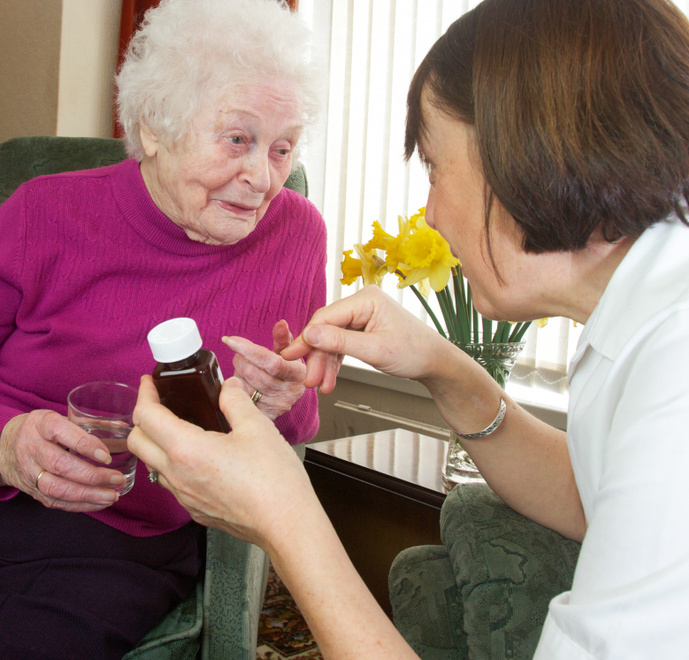 Public Health Nursing
Public Health Nursing at Fargo Cass Public Health consists of the following staff, offering a variety of programs for people of all ages.
RNs
LPNs
CMAs
Home Health Aides
Support staff
Public Health Nursing works with a variety of medical providers and service agencies in a number of community settings to promote optimal health outcomes for our clients and the general population.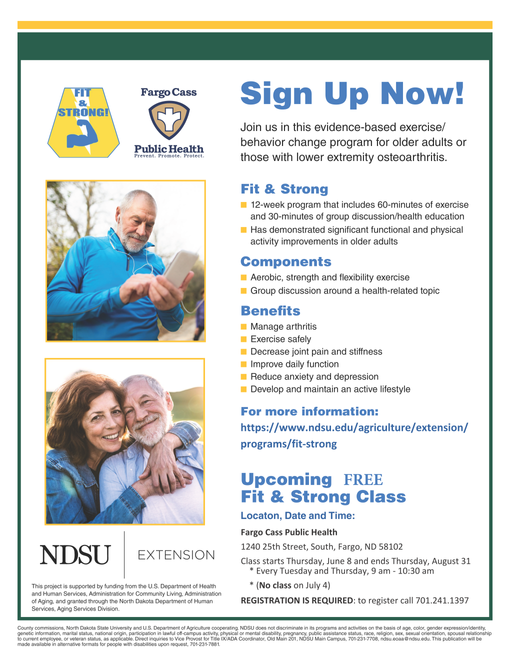 New! Fit & Strong Exercise Program
What is Fit & Strong? Fit & Strong is an evidence-based exercise/behavior change program designed for older adults or those with lower extremity osteoarthritis. There is, however, no age or diagnosis screening during registration. All are welcome to join the class!
Fit & Strong is a 12-week program that meets twice each week. The class includes 60 minutes of exercise (aerobic, strength, and flexibility exercises) and 30 minutes of group discussion/health education. The exercise component gradually increases in difficulty as the weeks progress. As such, no new participants will be added to a session after the second Fit and Strong class.
Why should I sign up? Benefits of Fit & Strong include arthritis management, exercise safety, decreased joint pain and stiffness, improved daily function, reduce anxiety, reduce depression, and development and maintenance of an active lifestyle.
Where and when is the class? Fit & Strong takes place at the main Fargo Cass Public Health location of 1240 25th Street South Fargo, ND. The next session will run June 8 – August 31, 9 – 10:30 am.
Is there a cost? The class is free but registration is required. To register, please call 701.241.1397.