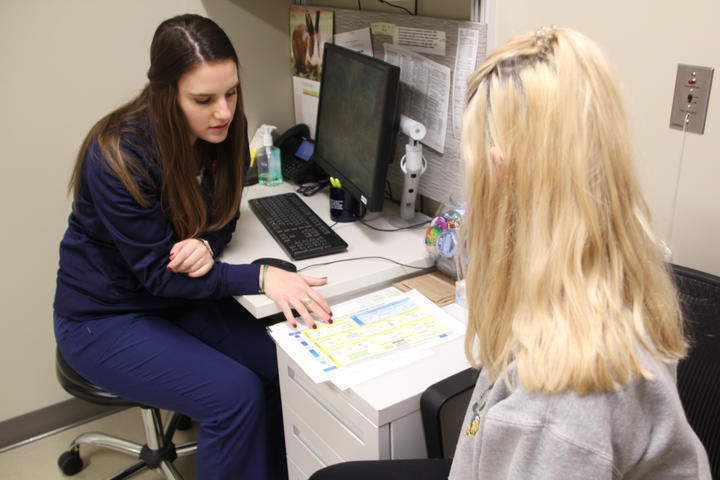 STD, HIV Testing and Education
Fargo Cass Public Health Clinic offers screening for sexually transmitted diseases and infections, including HIV. Screenings may include checks for chlamydia, gonorrhea, herpes, hepatitis, high risk HPV, syphilis, vaginitis, HIV and others. Take our anonymous and confidential Risk Assessment Quiz to find out if you should visit us for STD screening.
All of our STD services are confidential and parental consent is not required. We base the cost of our services on your household size and income. We accept medical assistance, some private insurance, credit card payments and cash. Please inform our staff if you do not want bills sent to your home address.
Fargo Cass Public Health is contracted through the North Dakota Department of Health as an HIV Counseling and Testing site. This distinction allows us to provide HIV antibody testing free of charge. The HIV antibody test detects the presence of antibodies to the HIV virus by using a simple blood test. Rapid HIV testing results are available in 20 minutes. This is not a test for AIDS. The test does not tell you if you have AIDS; it does show if you have been infected with the virus which can cause AIDS.
Learn more about sexually transmitted diseases from the North Dakota Department of Health.
Patient Income Form
Patient Income Form

| File | Size | Type |
| --- | --- | --- |
| | 517.23 KB | PDF |