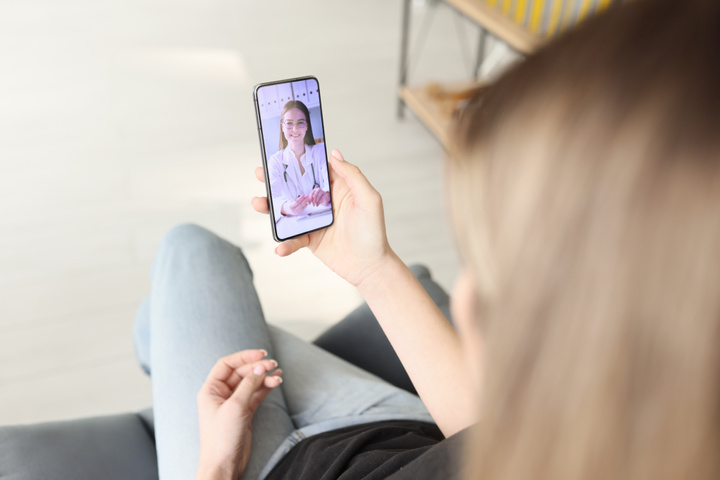 Virtual Care through Fargo Cass Public Health
Why Virtual Care?
Virtual care addresses your health concerns when you want to cut down on commuting, traveling in bad weather, time off from work, or the need for child care. Let us meet you at a location convenient for you. Virtual appointments are now available for renewing birth control prescriptions, counseling on birth control methods, starting or changing a birth control method and STI testing. Please call us if you are interested in a virtual care appointment: 701.241.1383.
What type of physical location works best?
Choose a spot that is private and quiet with plenty of light.
Avoid sitting with your back to a window as it will make it more difficult for your provider to see you.
Make sure the camera on your device is steady and at approximately eye level.
What can you expect?
To visit with a nurse about scheduling a virtual care appointment, call FCPH at 701.241.1383. Afterward, you will receive a text or email (your choice) with the link for your upcoming appointment. You will be contacted by our staff to make sure all your paperwork is up to date.
We ask that you join your appointment about 10 minutes early to make sure your equipment is working properly. You will join our virtual waiting room and our staff will greet you before your appointment.

We are eager to assist you to ensure a great experience!
Got disconnected?
If you get disconnected, return to the same link you received and our staff will welcome you back in. If your device is unable to reconnect, please call us at 701.241.1383.
Having technical difficulties?
We recommend taking these steps if you experience technical difficulties:
Restart your computer or device.
Make sure the device is plugged in and charged.

Make sure your internet connection is working and is strong enough to connect.

Close all other applications or programs on your device.

Update your browser if it's running an old version.

Try using a different device.

Steps to ensure a positive virtual care appointment:
Use a device that is connected to a strong Wi-Fi network or with an ethernet cable.
Close any programs or browser tabs on your computer that are not currently in use.
Use the latest version of Chrome, Edge, Firefox, iOS or Safari. Please note: Safari may have connection issues, so it is advisable to access the link through Chrome on your device.
Choose a spot that is private to ensure your private medical information remains confidential and that you will be able to have your appointment without interruptions.
If you are planning to use a Bluetooth device, ensure that it is connected prior to the appointment.
Test your device to make sure the microphone, speaker, and camera are all in working order. Your camera must be on during your appointment.
Please do not record your virtual care appointment or share the appointment link with others. If you would like a parent, guardian, translator or any other individual to attend your appointment, please let FCPH staff know and we will be happy to make those accommodations.
To maintain your confidentiality, please erase the history on the device you are using after your appointment.