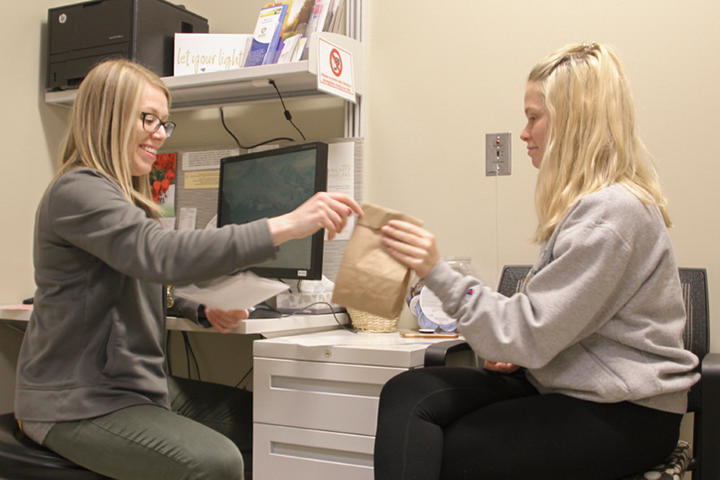 Reproductive Health
Fargo Cass Public Health's Family Planning Clinic continues to provides essential reproductive health services during the COVID-19 pandemic. Those services include Depo-Provera injections, emergency contraception, testing and treatment for sexually transmitted infections as well as providing various birth control options. Please call 701.241.1383 to speak with a nurse if you are in need of these services or supplies.
**Please note: For the safety of clients and staff during the pandemic, we have put in place additional safety precautions. If you have an appointment in the Family Planning Clinic but have symptoms of COVID-19, including fever, cough or difficulty breathing, or have symptoms of a respiratory illness, please call 701.241.1383 to reschedule your appointment.
Men and women of reproductive age are provided with education, counseling, and clinical services to meet their needs. This includes an in-depth history, physical exams for females, and STD screening for men and women.
We provide education about reproduction, whether you are trying to prevent pregnancy or are seeking a pregnancy. We also offer a variety of contraceptive choices. A physical exam is not needed to get started on or initiate contraceptive services.
All of our services are confidential and offered without regard to age, sex, gender identity, race, nationality, religion, creed, disability, economic status, marital status, number of pregnancies or contraception preference. We believe every person has a right to make a voluntary informed decision about their birth control method, including the option of abstinence.
Visit the ND Department of Health Family Planning to learn more about family planning.
Forms
Forms

| File | Size | Type |
| --- | --- | --- |
| | 26.90 KB | PDF |
| | 119.73 KB | PDF |
| | 517.23 KB | PDF |