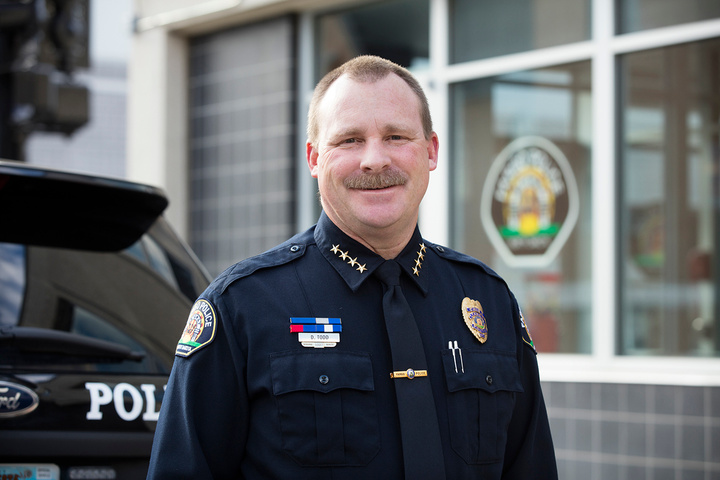 About the Fargo Police Department
We provide services that are driven by genuine care for our community, each other and the laws we are trusted to uphold.
The Fargo Police Department is the largest municipal law enforcement agency in the state of North Dakota. The Fargo Police Department is authorized to have 178 sworn police officers, five community service officers, 12 support specialists, a crime analyst, a quartermaster, a crime free housing and self-storage coordinator, a crime prevention and public information officer, a property and evidence manager and assistant, and a police operations technician.
Sworn police officers patrol 48.2 square miles, serve 120,762 (2016) citizens, and responded to 81,112 calls for service in 2017.
Quality Standards
Safety
Courtesy
Empathy
Trust