Fargo Police Department
What's New?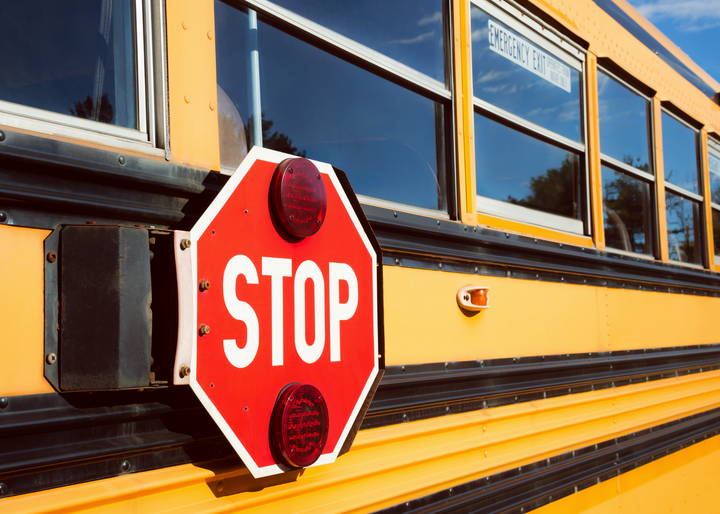 Keep Our Kids Safe, Stop for School Buses
Since the start of the school year, the Fargo Police Department has received 22 reports of school bus violations from school bus drivers. Of those 22 reports, 8 citations have been issued and 8 are still under investigation. The number of violations is likely much higher than what is reported. Learn more.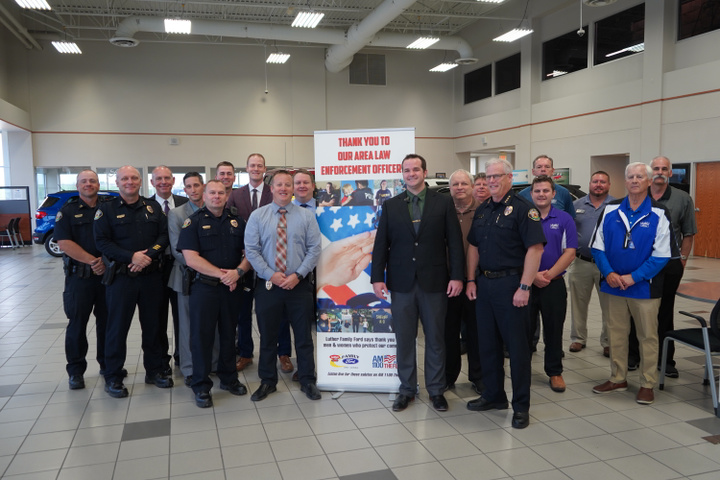 Detective Brent Malone Recognized with Salute to Law Enforcement Award
On September 13, 2021, Detective Brent Malone was recognized by Luther Family Ford and AM 1100 The Flag as the September 2021 recipient of their Salute to Law Enforcement award. Detective Malone has quickly become one of the most seasoned, and senior detectives in the Property Unit and serves as an excellent resource and mentor to his fellow detectives.
His supervisor has said, "Detective Malone is always willing to assist others with their cases and share his knowledge and experience to help them propel their cases forward."
View Salute to Law Enforcement Nomination.
Watch Detective Malone Salute to Law Enforcement Recognition Ceremony.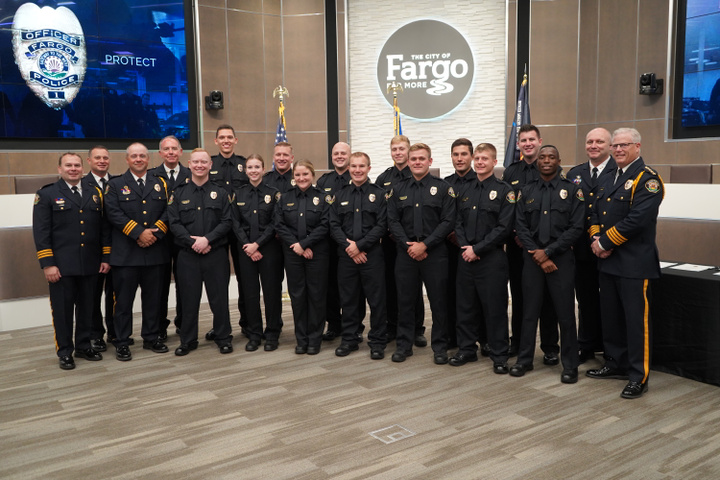 Fargo Police Welcome 13 New Officers to the Department
On Tuesday, September 9, 2021, 13 new officers took the Oath of Office to protect and serve the City of Fargo. This swearing in ceremony was significant in that all 13 new officers recently graduated the 2021 Fargo Police Academy, and the group was the largest hiring in over 17 years. Watch the Swearing In Ceremony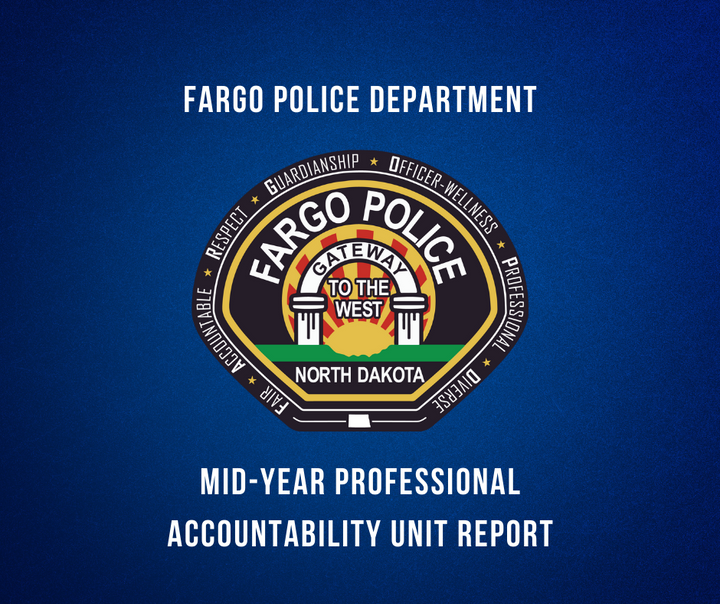 Professional Accountability Unit Mid-Year Report
The vision of the Fargo Police Department is a safe and unified community built on trust, accountability and inclusion. The department's Mid-Year Professional Accountability Unit Report includes information regarding use of force, incident reviews, and personnel complaints with the hope of providing greater transparency of our practices and maintaining public trust. Our officers answer hundreds of calls for service each day with very few resulting in use of force or personnel complaints.
View the Mid-Year Professional Accountability Unit Report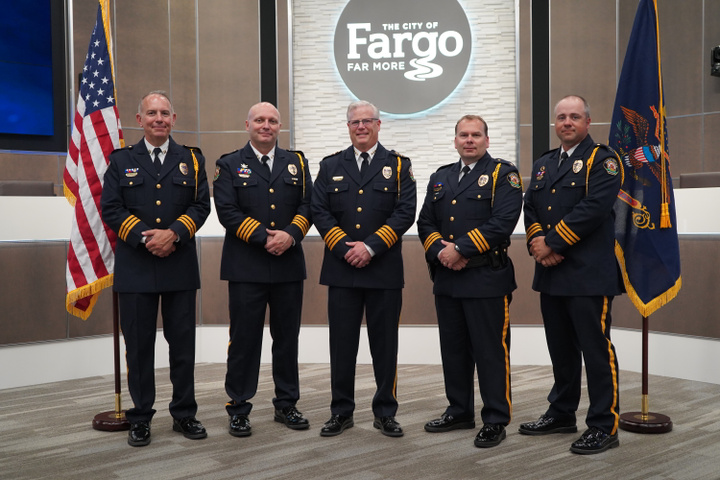 Fargo Police Promote Assistant Chief and Two Captains, Forming New Executive Team
The Fargo Police Department (FPD) recently completed its promotion and appointment process for the positions of Assistant Chief and Captains to finalize the formation of the new FPD Executive Staff Team. After an intensive interview process involving both internal and external evaluators, Chief David Zibolski appointed Lieutenant Travis Stefonowicz to Assistant Chief, and Lieutenants Chris Helmick and George Vinson to Captain.
On Monday, July 12, 2021, the Fargo Police Department celebrated the promotions of Assistant Chief Travis Stefonowicz and Captains Chris Helmick and George Vinson. Watch the promotions ceremony.