Children's Department
The Children's Services Department offers a variety of materials and programming for children and their families.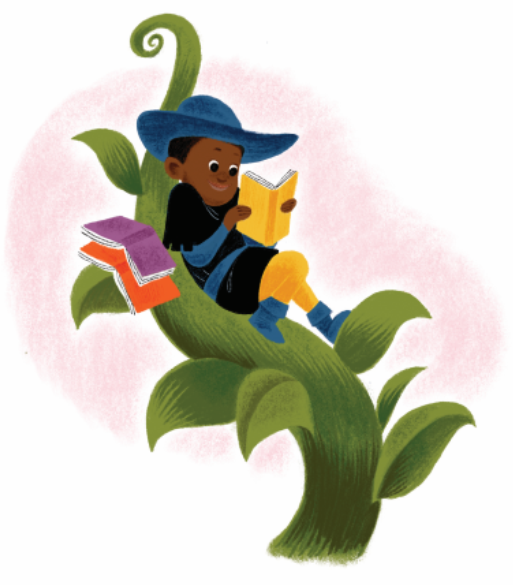 2020 Summer Reading Program
What is your story? We're letting our imaginations run wild this summer during the Imagine Your Story! Summer Reading Program. From June 1 through August 15 kids can earn points by reading books and completeing missions. Books and missions are logged online through READsquared, and points earned can be redeemed at the online prize store. We'll also have lots of virtual events to participate in throughout the summer. Join us beginning June 1 to see where your story leads you!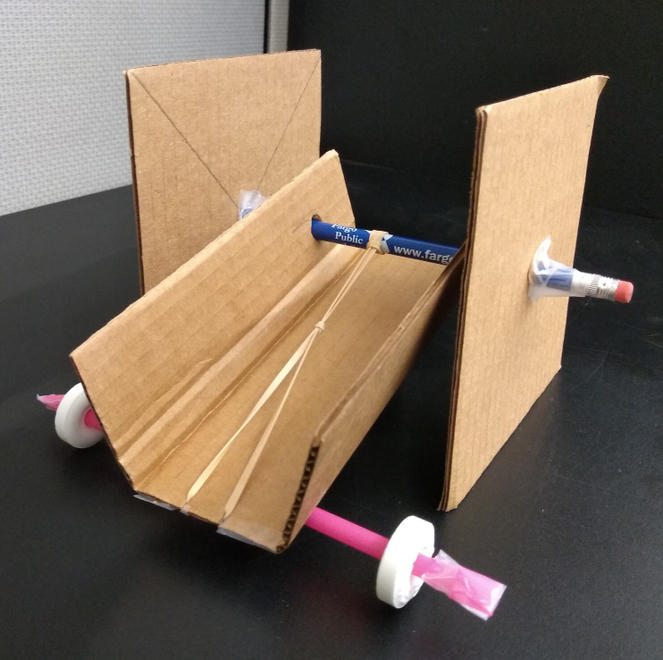 Follow Perseverance to Mars!
Have you heard? NASA is sending another rover to Mars! The Perseverance is scheduled to launch on Thursday, July 30 and land on Mars in February 2021. For the first time, the rover will carry a helicopter (named Integrity) to the planet as scientists seek signs of ancient life, explore the geology of the landing site, and gather rock and soil samples. In anticipation of the lift-off, kids are invited to pick up a free take-home STEM packet from any Fargo Public Library location beginning Friday, July 17. Packets include materials to make your own rover and helicopter, and suggested resources to learn more about NASA's rovers and the Red Planet (most appropriate for ages 8-12). Packets are available while supplies last - one per child, please.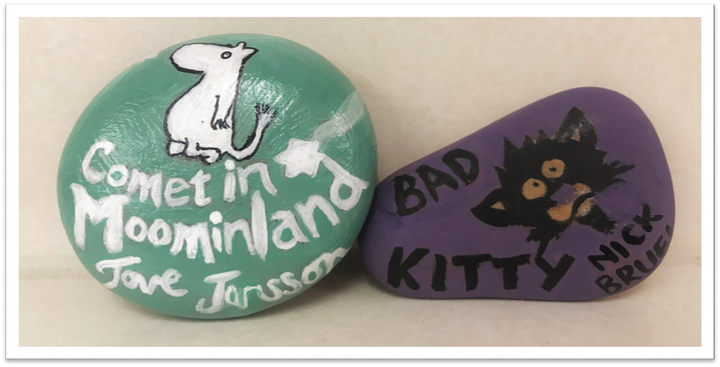 Reading Rocks!
What's your favorite book? Let everyone know! Kids of all ages are invited to pick up a Reading Rocks kit at any Fargo Public Library location beginning Wednesday, July 22. Each kit includes a rock, pre-stamped with "Take me to any Fargo Public Library location and check out this book," 2 different colors of paint and a paint brush. Paint your favorite book on the rock. Next, leave it in a place where someone else can find it, bring it to the library, and check-out your favorite book for themselves! Be sure to leave your painted rock along a path, at a park, or anywhere it can be seen, but is out of the way. One rock per child, please!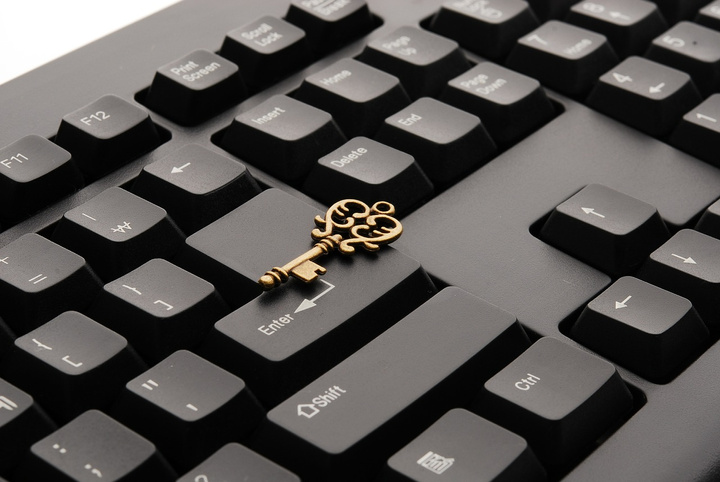 Escape the Library: Online Escape Rooms
Are you frightfully clever? Is there no riddle that can stump you? Is there no safe you can't crack? Well, we have a challenge for you! Join us for Escape the Library! Online, held the 1st and 3rd Thursday of the month. This program is modeled after the popular Escape Room concept, and will be for children ages 6-12. Pre-register for this program to test your wits. Pre-registration will be open 1 week prior to each session. Please note: you will be sent the Escape Room via an email link so you must have a working email address to participate in this online program.
Thursday, August 6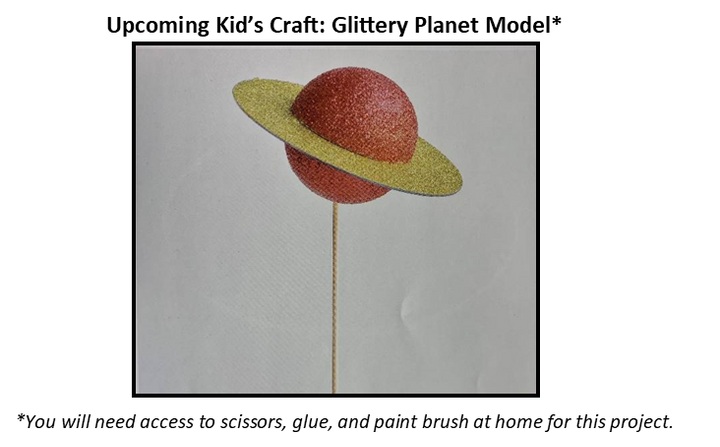 Crafternoons to Go
It's time to get crafty again! Crafternoons To Go will be available on the second week of August on Monday, Wednesday, and Friday. Children up to age 12 are welcome to register online for a craft packet. Then stop by one of the three Fargo Public Library locations during the second week on Monday, Wednesday, and Friday, anytime between 12 p.m. and 5:30 p.m. to pick up a craft packet to take home. Please note: this a take home project only. The same craft will be available at each location. Limit 1 craft per child, while supplies last.
Monday, August 10 at the Dr. James Carlson Library
Wednesday, August 12 at the Main Library
Friday, August 14 at the Northport Library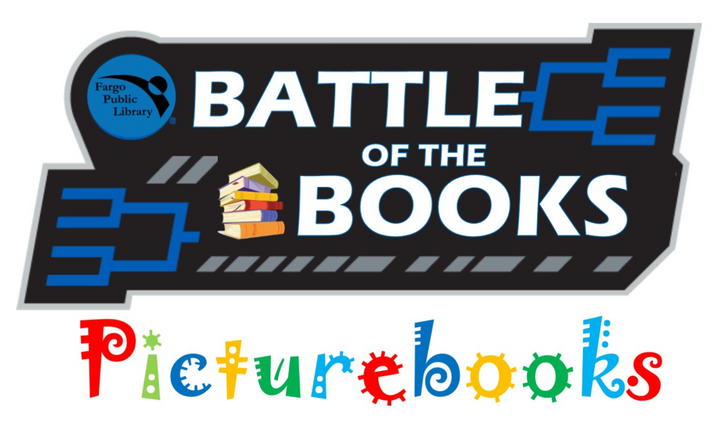 Battle of the Books Summer Edition: Picturebooks
Battle of the Books is back for the Summer, except this time around Picturebooks are entering the ring! Sixteen Picturebooks will battle, but only one will win! Stop by the Main Library every 2 weeks beginning Monday, June 1 and vote to make sure that your favorite picturebook advances to the next round. You can also cast your vote online. For more information about the Battle of the Picturebooks, contact Children's Services at 701.241.1495.
We're down to the final two: The Day the Crayons Quit by Drew Daywalt vs. Green Eggs and Ham by Dr. Seuss. Choose your favorite and cast your vote by August 9!
July 13 – Aug. 9: Round 4 voting
Winner announced Monday, August 10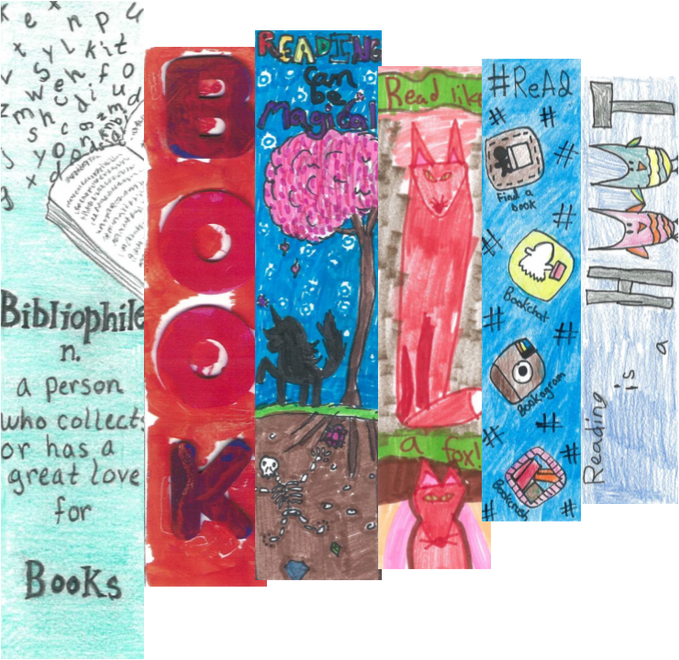 11th Annual Design a Bookmark Contest Extended Through August 15
Deadline Extended!
March is Youth Art Month, and the Fargo Public Library is commemorating creativity with the 11th Annual Design a Bookmark Contest. Stop by any library location beginning March 1 to pick up a form. Forms are also available online. Fill the space with your most brilliant creation and return it to any library location before close on Saturday, August 15. The top designs (as voted on by library staff) will be made into color bookmarks that will be printed and distributed throughout the following year at library branches and events.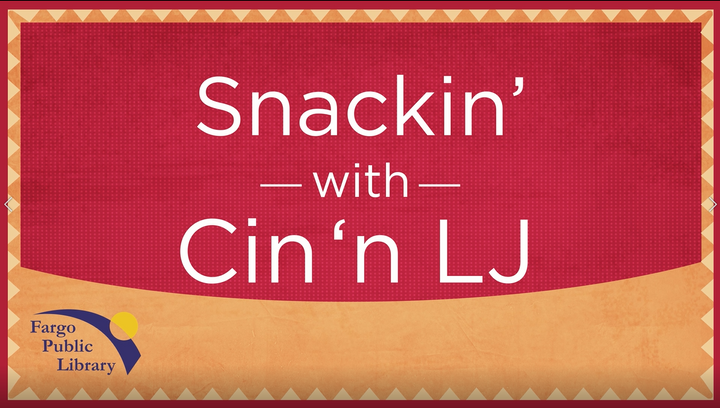 Snackin' With Cin and LJ
Join Cin and LJ as they take you on a summertime snack adventure to learn how to make a tasty treat just right for a summer afternoon or evening! Be sure to watch until the end for a Make Something code you can use for your Summer Reading Program missions.
Watermelon Pizza
Mini Tacos
Rice Cake Owl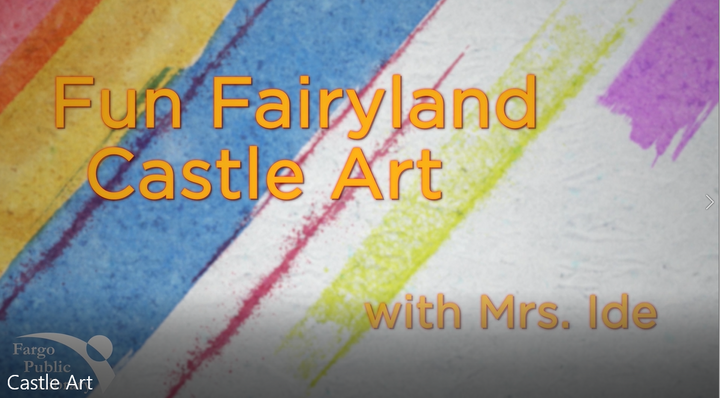 Fun Fairyland Castle and Dragon Art
Make some art at home with a short lesson! Join us as we make Castle Art and a Dragon Puppet with art teacher Mrs. Kristin Ide, who teaches at both Longfellow and Washington Elementary Schools in Fargo. Imagine your story with art!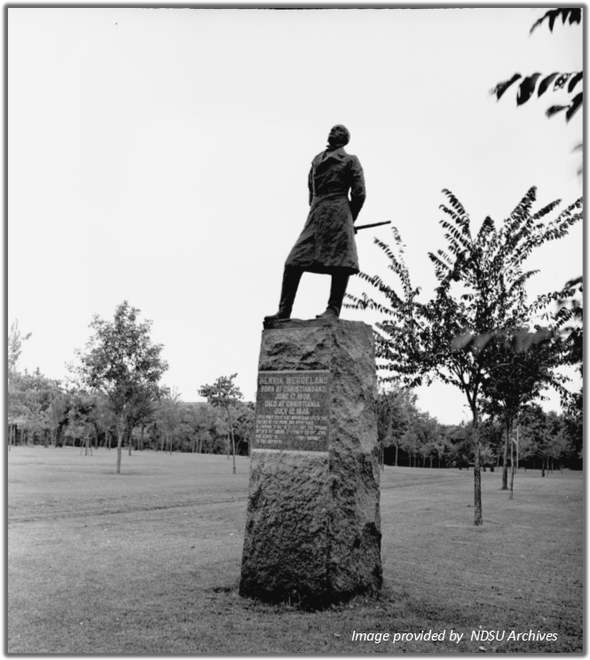 Fargo History Hunt
The Fargo History Hunt is back! All ages are once again invited to learn more about the history of our community on an informational scavenger hunt from June 1 to August 15. Given the circumstances we're faced with these days, however, we've made some changes to the program. Participants will be able to pick up a map with a list of questions to answer at any Fargo Public Library location, or print one from our web page. All history-related destinations will be located outdoors and include some of the markers, monuments and statues around town that help tell the unique story of Fargo. Opportunities are available to earn multiple entries in the grand prize drawing for each member of a group. Participants who complete only the walking portion of the map and answer the corresponding questions receive one entry. Complete the entire route, including the drivable portion, and answer the questions to receive a second entry. Take selfies at the locations and tag the library on social media (#FargoHistoryHunt) to earn yet another entry! The final difference in the program this year is that we will be foregoing the puzzle pieces to avoid contact. Get outdoors this year to find Fargo's history all around us!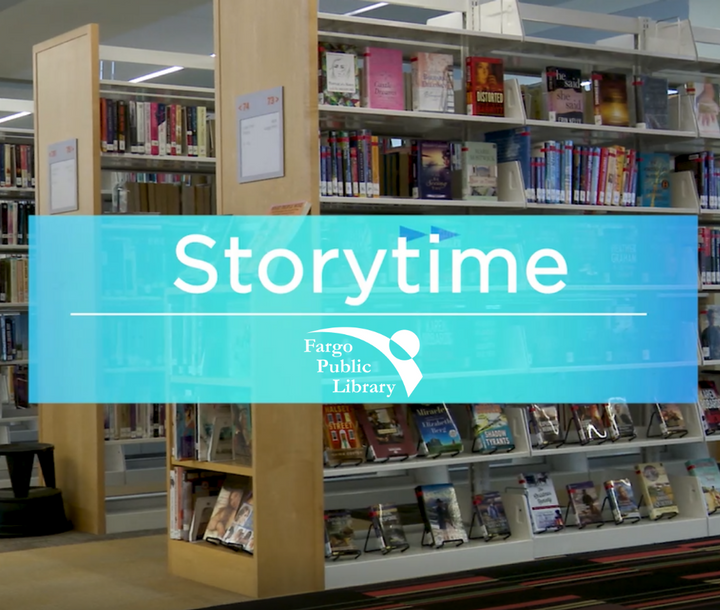 Virtual Storytime for Our Youngest Readers
Due to the COVID-19 virus pandemic, and in effort to protect our community, volunteers, staff, and patrons of all ages, all Fargo Public Library locations are temporarily closed until further notice. Because of this, we are offering virtual Storytimes and virtual Baby Rhyme Time for our youngest patrons.
Storytime:
Folktales Storytime with Ms. Lauren and Ms. Sarah
Cats Storytime with Ms. Lauren and Ms. Sarah
Bugs Storytime with Ms. Lauren
Bears Storytime with Ms. Sarah and Ms. Lauren
Hats Storytime with Ms. Lauren
Owls Storytime with Ms. Lauren
Rain Storytime with Ms. Sarah
Ducks Storytime with Ms. Cindy
Toddler Storytime:
Puppies Storytime with Ms. Amber
Zoo Storytime with Ms. Amber
Baby Rhyme Time:
Bugs Baby Rhyme Time with Ms. Cindy
Opposite Baby Rhyme Time with Ms. Cindy
Roundabout Baby Rhyme Time with Ms. Cindy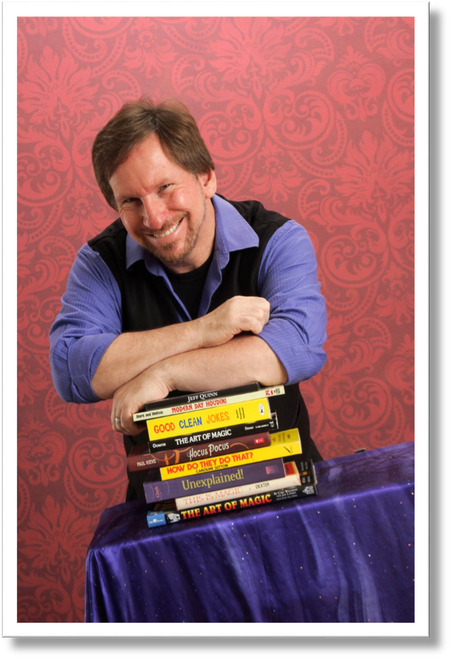 Magic, Myth & Mirth Magic Show
Magician Jeff Quinn will be performing a brand new magic show this summer and you can have a front row seat! For the 2020 Summer Reading Program, Jeff is making his show, Magic, Myth and Mirth, available to the Fargo Public Library online. This means that you can watch it at home anytime! He'll have tricks involving dragons, royalty, fairy tales and more! Jeff will also perform an original trick completely in rhyme - and there may even be a trick inspired by a certain boy wizard! All ages are invited to check out this family-friendly show available on the website beginning Monday, June 1. No registration is required.
Magic Class
Have you ever wished you could perform a magic trick as smoothly as a professional magician? Here's your chance to learn from one of the best! Magician Jeff Quinn will be teaching an online magic class for kids of all ages during the 2020 Summer Reading Program. Tune in anytime between June 1 and August 15 to learn the secrets to some fun tricks using everyday materials from home. Jeff Quinn is an award-winning magician and the 100th president of the Society of American Magicians. He is a skilled magic teacher who teaches magic twice per month to kids in a chapter of the Society of Young Magicians. Learn some sleight of hand and surprise your friends! No registration is required.
Library Program Evaluation
Attended one of our programs? Tell us about your experience! This is a post-program survey to help us bring more events to our patrons. Your feedback means a great deal to us; thank you for your time in filling out this form.
Contact Us
If you have any questions or comments, please contact the Children's Services Department. We'll be happy to help!