Children's Department
The Children's Services Department offers a variety of materials and programming for children and their families.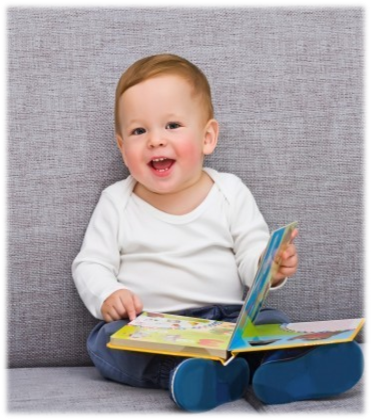 Baby Rhyme Time
Babies ages birth to 18 months are invited to join us for the next sessions of lapsit storytimes taking place on May 17 at the Main Library at 6:30 p.m., and at the Dr. James Carlson Library on May 19 at 10 a.m. Held the first and third Tuesday and Thursday of each month, Baby Rhyme Time is an opportunity for parents to share songs, fingerplays, short books, rhythms and rhymes with baby while introducing books and the library! Each session concludes with open play time. No registration is required. One child per grown-up lap please.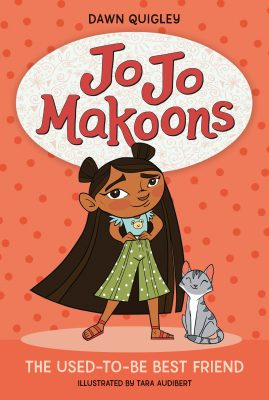 Introducing Jo Jo Makoons with Author Dawn Quigley
Children's book author Dawn Quigley will read from and discuss her new book, Jo Jo Makoons: The Used-to-Be Best Friend (the first volume of a new chapter book series), at the Main Library on Saturday, May 21 at 10 a.m. A citizen of the Turtle Mountain Band of Ojibwe in North Dakota, Dr. Quigley will discuss her childhood experiences growing up and not seeing books that represented her Native community. This event is geared toward adults and children ages 5 and up. Books will be available for purchase. NEA Big Read is a program of the National Endowment for the Arts in partnership with Arts Midwest.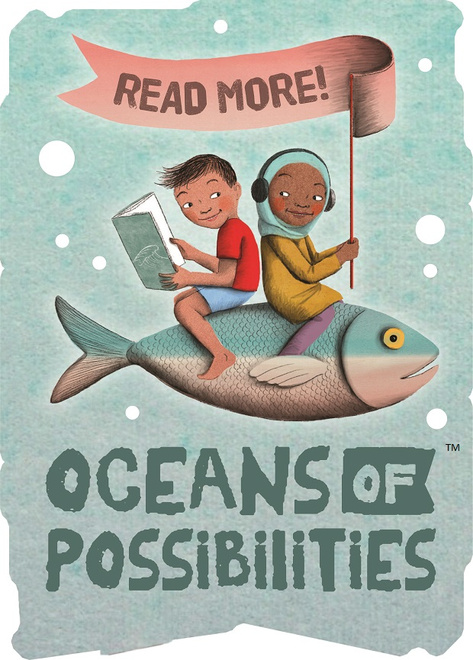 2022 Summer Reading Challenge: Oceans of Possibilities
Join us as we dive to the depths of the deep blue sea in our quest for adventure and excitement during the 2022 Summer Reading Challenge! Register on Beanstack to track your daily reading from June 1 to August 20 and earn spins on our prize wheel. Earn a spin for every seven days of reading. Once you've read for 42 days, you've found the treasure - a free book of your own! We'll also have weekly prize drawings! Find out more on our Summer Reading Challenge webpage.
Reading isn't the only fish in the ocean this summer. We have lots of events and activities planned for everyone from the youngest landlubber to the most senior deck-swabber. Little guppies will plunge into storytime each week on Tuesdays and Wednesdays while older kids go full steam ahead into events featuring the Titanic, coral reefs, ocean trivia, and more! We've planned oceans of fun!
Beach Party Bonanza: Summer Reading Challenge Kick-Off Party
It's finally summer - let's have some fun in the sun! Kick off the Summer Reading Challenge with a Beach Party Bonanza at the Main Library on Wednesday, June 1. Join us for a bounty of beachy activities, crafts and snacks. All ages are welcome to attend. No pre-registration is required.
Week of June 6-11:
Oceans of Possibilities with Sidewalk Chalk
Come to the east side of the Main Library on Monday, June 6 at 11 a.m. to chalk up the sidewalk with your favorite under-the-sea creatures. Two local artists, Kristin Ide and Allison Bauers, will be on hand to bring our sidewalk to life! This event is best suited for children ages 4 and up. No pre-registration is required. This outdoor event is weather permitting.
Summer Storytime
We'll be Swimming with Sea Turtles at this storytime and craft event at the Main Library on Tuesday, June 7 at 10 a.m., and at the Dr. James Carlson Library on Wednesday, June 8 at 10 a.m. Storytimes are open to children ages 2 to 6. No pre-registration is required.
Welcome to Camp Ocean, Little Guppies!
The Traveling Lantern Theatre Company returns in person to the Main Library on Tuesday, June 7 at 1 p.m. This summer's performance is Camp Ocean. Mr. Sharky, your snaggle-toothed camp counselor, has planned a fish-fact-filed voyage to the bottom of the sea. Learn the ropes: how to puff like a puffer fish, flop like a flounder, and fence with a swordfish. You'll search for buried treasure and dive into the mysteries of the ocean. All hands on deck as we get underway for a summer of fun. This show is best suited for ages 5 and up. No pre-registration is required.
Parent/Child No-Bake Energy Bites
Bring your creativity to this no-bake energy bite-making class at the Main Library on Wednesday, June 8 at 6:30 p.m. We will use a basic recipe that can be personalized by adding ingredients from a buffet of options. These little treats are a source of fat, protein, and carbohydrates that will give you energy for hours! One child per adult. Children ages 3 to 18 are welcome to attend with adult registration. Note: honey and nuts will be used. Registration begins May 25. Register adult(s) only.
Summer Movie
Join us each Friday at the Dr. James Carlson Library for ocean-themed movies beginning at 1 p.m. We'll watch Finding Nemo (G) on Friday, June 10. No pre-registration is required.
Tiny Art Show
Artists of all ages are invited to be a part of the Fargo Public Library's Tiny Art Show. To participate, come to one of three events to make a painting at the library. Can't make it? No problem! You can also pick up a mini canvas at any Fargo Public Library location to paint at home beginning June 13, and return it by July 5. Finished paintings will be on display at all three locations in July. Open to all ages. One canvas per person, while supplies last.
Saturday, June 11 at 10:30 a.m. - Dr. James Carlson Library
Tuesday, June 14 at 6 p.m. - Main Library
Thursday, June 16 at 6 p.m. - Northport Branch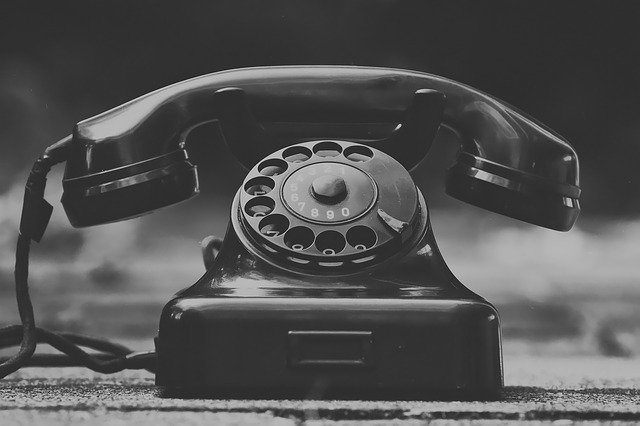 Dial-A-Story
If you've ever wished you could listen to a story, a poem, or even a joke at any time, day or night, now you can! Call the Library's Dial-A-Story phone line at 701.298.6927 anytime and choose the children's option; new recordings are available every Monday. Selections are recorded by Children's Library staff and are up to 5 minutes in length. Dial-A-Story recordings can be accessed by any phone.
Contact Us
If you have any questions or comments, please contact the Children's Services Department. We'll be happy to help!
Library Program Evaluation
Attended one of our programs? Tell us about your experience! This is a post-program survey to help us bring more events to our patrons. Your feedback means a great deal to us; thank you for your time in filling out this form.