Children's Department
The Children's Services Department offers a variety of materials and programming for children and their families.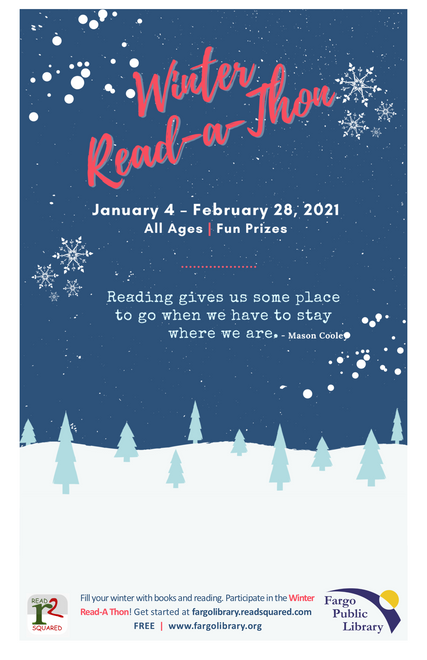 Winter Read-a-Thon
The pandemic and the weather may keep us at home, but thankfully Reading Gives Us a Place to Go When We Have to Stay Where We Are! All ages are invited to pick up a book during the 2021 Winter Read-a-Thon and travel to a magical world, around the country, or through time – and earn prizes as you go! From Monday, Jan. 4 through Sunday, Feb. 28, log onto fargolibrary.readsquared.com and track your reading to earn a prize and a free book. Printable book logs for Pre-Readers and Readers are also available online and can be printed at home or picked up at any library location.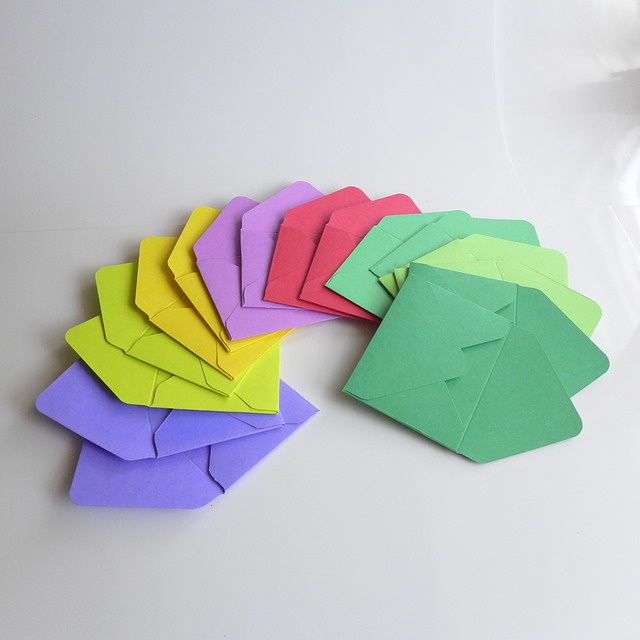 Library Pen Pals
Do you miss coming to the library? Guess what?! We miss you too and would like to be your pen pal! Library Pen Pals is a distance program where kids of all ages can write a letter to the library, and one of their favorite Children's Librarians will write back to them with book recommendations, encouraging words, or even a funny joke! This program runs from January 4 through May 30. No registration is required.
To get started, request a free stamped envelope anytime between Monday, January 4 and Sunday, May 30, then write a letter and mail it to the library at:
Library Pen Pals
102 3rd St. N.
Fargo ND, 58102
Remember to include your return address, and you will get a letter back from a librarian!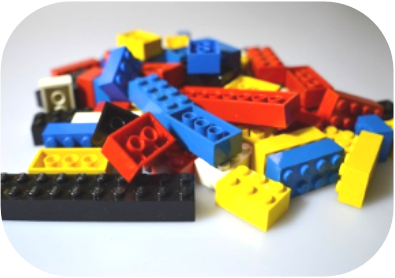 LEGO Mania Design Contest
Fargo Public Library's annual LEGO® Mania Design Contest is going virtual! Kids 12 and under are invited to participate by creating to your hearts content in the comfort of your own home and then taking a photo to submit to kids@fargolibrary.org. Entries will be accepted Monday, February 1 through Friday, February 26. Winners will be announced on Monday, March 1. Before you begin to build, check out the contest rules. No registration is required.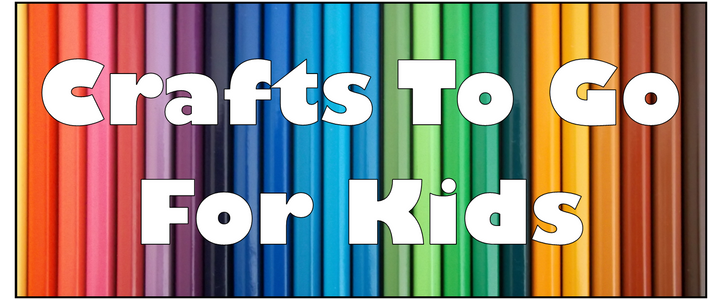 Crafts to Go for Kids!
It's time to get crafty again! Crafts To Go for Kids will be available for pickup twice a month. Children up to age 12 are welcome to register online for a craft packet. Then stop by one of the three Fargo Public Libraries locations during the designated weeks to pick up a craft packet to take home. Pre-registration is required and will open two weeks prior to each session. Please note: this a take home project only. The same craft will be available at each location. Limit 1 craft per child, while supplies last. Some crafts will require access to scissors, glue, tape, or paintbrushes at home.
February 22 - Egg Carton Goldfish
March 8 - Paper Straw Tulips
March 22 - Paper Plate Dragons
April 12 - Nature Suncatcher Windchimes
April 26 - Caterpillar Clothes Pin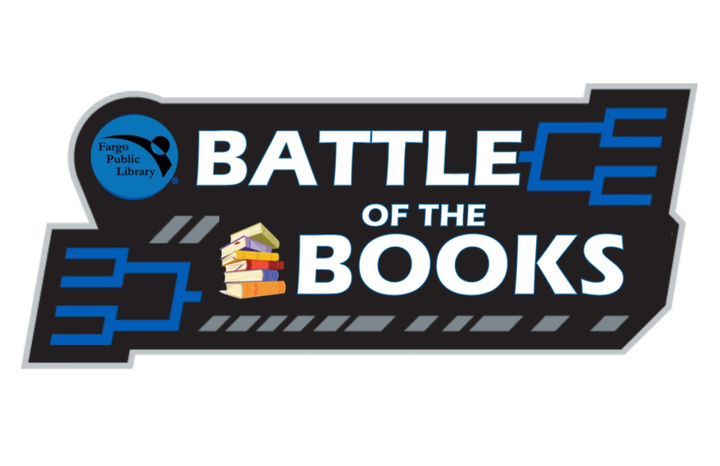 Battle of the Books Tournament
March Madness isn't the only battle going on this spring! Join us for the Fargo Public Library's 4th annual Battle of the Books. Sixteen books will battle, only one will win! The top 8 suggested chapter books will battle with 8 chapter books chosen by library staff. Stop by the Main Library or vote online every 2 weeks to make sure that your favorite advances to the next round. Correctly predict the winner and you could win a prize!
February 28 to March 14: Round 1 voting
March 15 to March 28: Round 2 voting
March 29 to April 11: Round 3 voting
April 12 to April 25: Round 4 voting
Winner announced Monday, April 26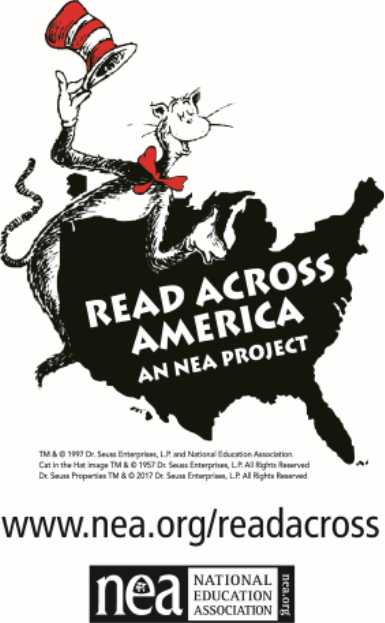 Seuss-tastic Celebration Week at HOME!
Happy Birthday Dr. Seuss! The Fargo Public Library, along with the Valley Reading Council, invite all ages to enjoy a week full of all things Seuss. Celebrate from home with a bag of goodies. Inside you will find Seuss-tastic treats including suggestions for books, crafts, and a Read Across America Celebration Certificate! Grab your bag beginning March 1 at any Fargo Public Library location. This is going to be fun! These bags will go quickly, maybe quite fast. Alas, the bags are only available while supplies last.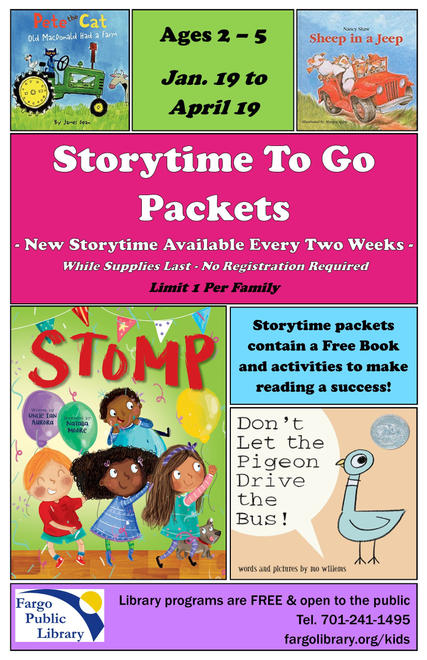 Storytime To Go
This winter storytime is on the run with our Storytime To Go packets. Inside you'll find everything you need to have storytime success at home. Storytime to Go packets are geared towards young children ages 2 to 5 and include a book for your home library, themed songs and action rhymes, tips on reading to your child, craft ideas, and more! A new Storytime to Go packet will be available for FREE at all Fargo Public Library locations on the following dates (limit one per family, available while supplies last). No registration is required.
March 1 – We're Roaming in the Rainforest by Laurie Krebs
March 15 – Scowl by Steve Smallman
March 29 – Moo, Baa, La La La! by Sandra Boynton
April 5 – Sheep in a Jeep by Nancy Shaw
April 19 – Don't Let the Pigeon Drive the Bus by Mo Willems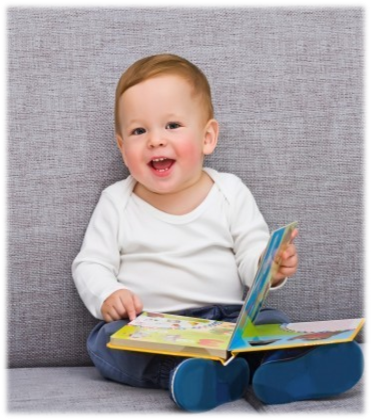 Baby Rhyme Time Online
Babies ages birth to 18 months and their caregivers are invited to join us online for baby storytimes. Share songs, fingerplays, short books, rhythms, and rhymes with your baby while introducing them to books and the library! One lap per child, please! Pre-registration is required and will open March 1.
Please note: this program will be conducted online via GoToMeeting. Participants will receive an email with information on how to log into the session, so it is necessary to provide an email address when registering.
Tuesday, March 16 at 6:30 p.m.
Thursday, March 18 at 10 a.m.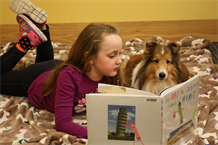 Paws for Reading
Our furry friends are returning, this time for a virtual season of reading fun! The Fargo Public Library is excited to once again partner with members* of Pet Partners of the Red River Valley (PPRRV) and their canine companions to offer virtual reading visits. Though they aren't able to meet readers in person, the Pet Partners would still love to lend an ear to help kids practice and polish their reading skills. Fifteen minute sessions are available on the second Saturday of each month (through April), beginning at 10 a.m. Kids in Kindergarten through 6th grade are invited to register for a session with one of our non-judgmental listeners. Registration begins 30 days in advance and may be completed by calling 701.241.1495. *All human volunteers are members of PPRRV but may not be a registered Pet Partners team.
Please note: this program will be conducted via GoToMeeting. Participants will receive an email with information on how to log in to the session, so it is necessary to provide an email address when registering.
Saturday, March 13
Saturday, April 10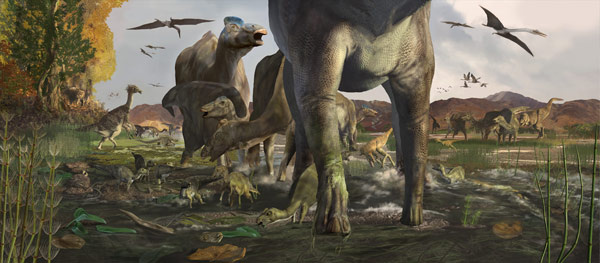 Denali's Dinosaurs
Denali National Park in Alaska was created to protect wild animals, but it also protects some of the most expansive and significant dinosaur trackways in the world. Kids from preschool through 2nd grade are invited to travel back in time with a park ranger from Denali on Wednesday, March 17 at 12 p.m., to learn about how the predator-prey interactions of Denali's dinosaurs mirror those of wild animals in Denali today. Kids are encouraged to submit questions for the ranger in advance of the program at kids@fargolibrary.org, or through the link in the "Contact Us" section at the bottom of this page. Pre-registration is required and will open on February 17. Note: Participants will receive an email with information on how to log into the session; an email address is required.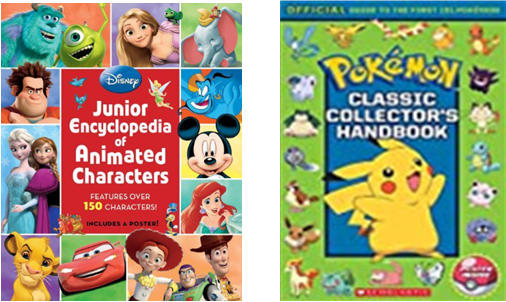 Virtual Trivia for Kids
What are you an expert in? Test your knowledge with a virtual themed trivia contest for kids! Join us online for trivia for children ages 6 to 12. Groups and individuals are welcome and pre-registration is required. Prizes will be awarded to the top 3 teams! Note: Participants will receive an email with information on how to log into the session; an email address is required.
Sunday, April 18 at 2 p.m. – Pokémon (registration begins 3/19)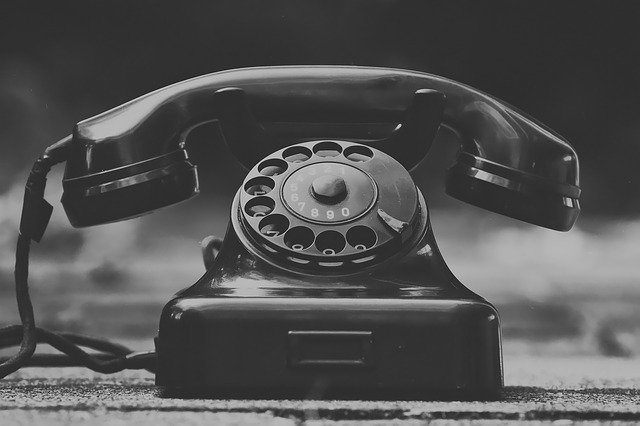 Dial-A-Story
If you've ever wished you could listen to a story, a poem, or even a joke at any time, day or night, now you can! Call the Library's Dial-A-Story phone line at 701.298.6927 anytime and choose the children's option; new recordings are available every Monday beginning January 11. Selections are recorded by Children's Library staff and are up to 5 minutes in length. Dial-A-Story recordings can be accessed by any phone.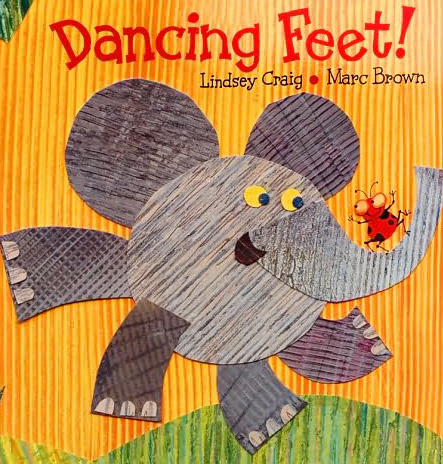 StoryWalk®
Get outside this winter and enjoy a quick stroll through the plaza between the Downtown Fargo Public Library and the Fargo Civic Center, while reading Dancing Feet, a picturebook by Lindsay Craig. The story will be spread out on signs to encourage literacy skills, movement, and enjoying the outdoors with family. Please note that the StoryWalk® will remain in the Plaza through the end of February, weather permitting.
And visit the newly installed StoryWalk® at Brunsdale Park (1702 27th Ave S) to read If You Were a Penguin by Wendell and Florence Minor, made possible with support from the Fargo Public Library, the Fargo Park District Foundation and the Fargo Park District Foundation Matching Grant Program.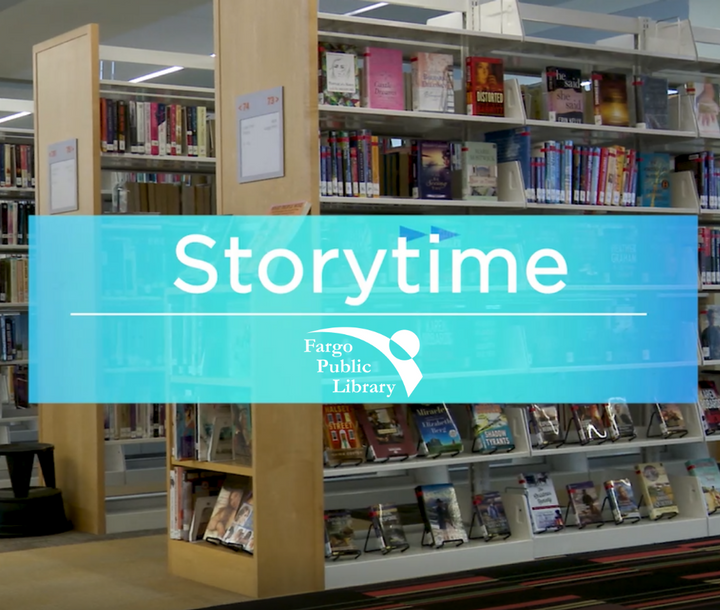 Virtual Storytime for Our Youngest Readers
Due to the COVID-19 virus pandemic, and in effort to protect our community, volunteers, staff, and patrons of all ages, onsite programming at all Fargo Public Library locations has been suspended until further notice. Because of this, we are offering virtual Storytimes and virtual Baby Rhyme Time for our youngest patrons.
Storytime:
Folktales Storytime with Ms. Lauren and Ms. Sarah
Cats Storytime with Ms. Lauren and Ms. Sarah
Bugs Storytime with Ms. Lauren
Hats Storytime with Ms. Lauren
Rain Storytime with Ms. Sarah
Toddler Storytime:
Puppies Storytime with Ms. Amber
Zoo Storytime with Ms. Amber
Baby Rhyme Time:
Bugs Baby Rhyme Time with Ms. Cindy
Opposite Baby Rhyme Time with Ms. Cindy
Roundabout Baby Rhyme Time with Ms. Cindy
Library Program Evaluation
Attended one of our programs? Tell us about your experience! This is a post-program survey to help us bring more events to our patrons. Your feedback means a great deal to us; thank you for your time in filling out this form.
Contact Us
If you have any questions or comments, please contact the Children's Services Department. We'll be happy to help!