Adult Programs & Events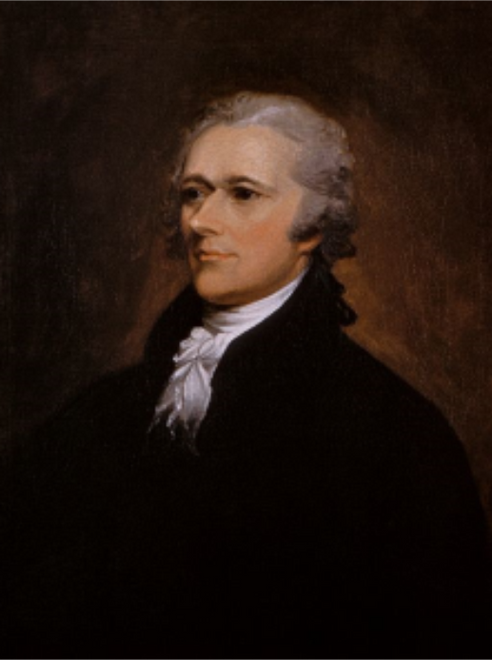 Alexander Hamilton: Immigrant Patriot, Visionary Exhibit on Display March 31 to April 28 at the Main Library
Alexander Hamilton, one of America's most visionary founding fathers, is with us every day, not only in our wallets on the $10 bill, but also in the republic's most vital institutions. An exhibit honoring the statesman, scholar, and former Secretary of the Treasury will be on display at the downtown Main Library from March 31 to April 28.
Alexander Hamilton: Immigrant, Patriot, Visionary, a national traveling exhibition developed by the Gilder Lehrman Institute of American History and made possible by the Rockefeller Foundation, will examine Hamilton's role during the Revolutionary War and Founding period (1774-1804) in creating the economic, constitutional, social, journalistic, political, and foreign policy templates for modern America. It will acquaint visitors with a statesman and visionary whose life inspired discussion and controversy and shaped the America we live in two hundred years after his death. Please note: Colonial era information and themed craft packets will be available for kids in the Children's Area at the Main Library (while supplies last) as part of this exhibit.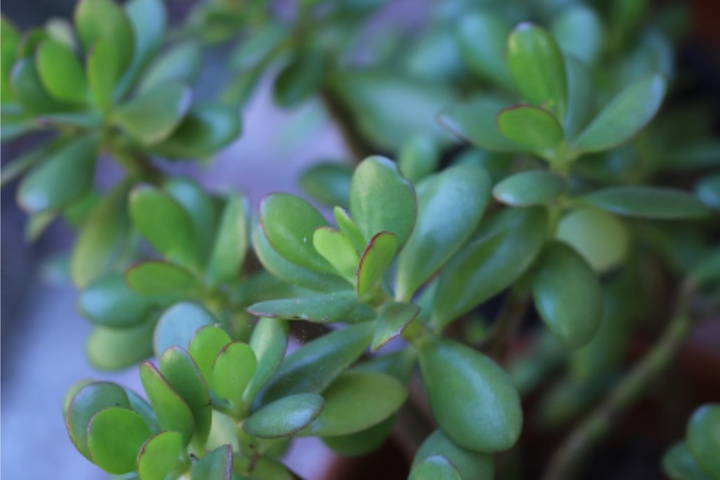 Go & Grow Houseplant Series
Does quarantine life have you dreaming of becoming a plant parent? Set off on your leafy new venture with the Go & Grow houseplant series from the library. Register to pick up a starter houseplant at the downtown Main Library. Pick up for all plants will be at the Main Library. Supplies are limited. Pre-registration is required; register online and opens 2 weeks before each session. Contact Drea at 701.241.1472 for details.
Upcoming dates and featured plants:
Monday, April 5 – Christmas Cactus (pet safe)
Monday, April 19 – Mystery Plant Grab Bag*
An introductory Go & Grow: Plant Care Basics video is available here to get you started.
Our second video Go & Grow: How to Revive a Sad Plant is available here to help you when your plant isn't thriving like it should.
*The houseplant for this session (April 19) has been changed due to plant availability.
The Seed Library Returns for Spring 2021
The Seed Library is back this spring! Try out some seeds for free. Please note: This year, seed packets are available at all three library locations. Vegetable, herb & flower seeds are available to the public while supplies last (limit of 1 variety packet per person). Remember to show us what you grow this year. Tag us on Instagram, Facebook & Twitter using #FPLSeeds.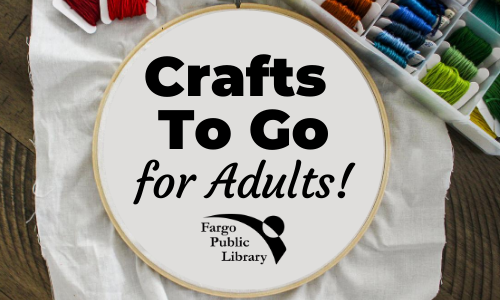 Crafts To Go for Adults
Crafts To Go are the perfect thing when you're feeling crafty! Register online, then stop by one of the three Fargo Public Library locations Monday – Friday of the designated week to pick up a craft packet to bring home. Crafts are recommended for adults. Registration is required and opens 2 weeks before each craft.
Upcoming Craft Topics:
April 12 –16: Tissue Paper Painting
April 26 – 30: Piñata Party Favors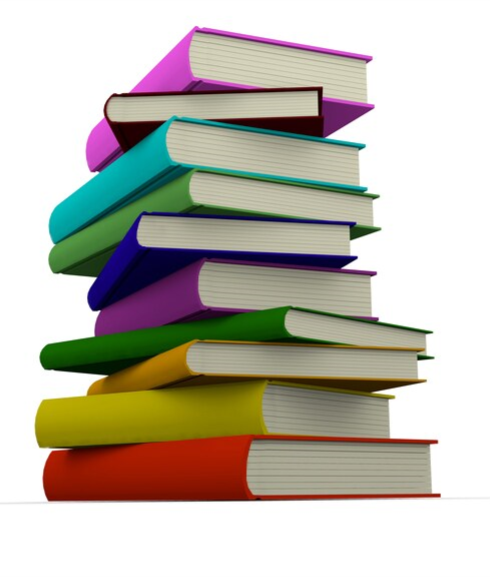 Stay-at-Home Book Parties
We love hearing all about what our patrons are reading! We meet on FPL's Facebook page on the third Thursday of each month to discuss what you've been reading. And if you need recommendations, our librarians will have some of those ready for you too! No registration is required. For details, contact Megan at 701.241.1492.
Upcoming dates:
Thursday, April 15: 7 to 8 p.m.
Thursday, May 20: 7 to 8 p.m.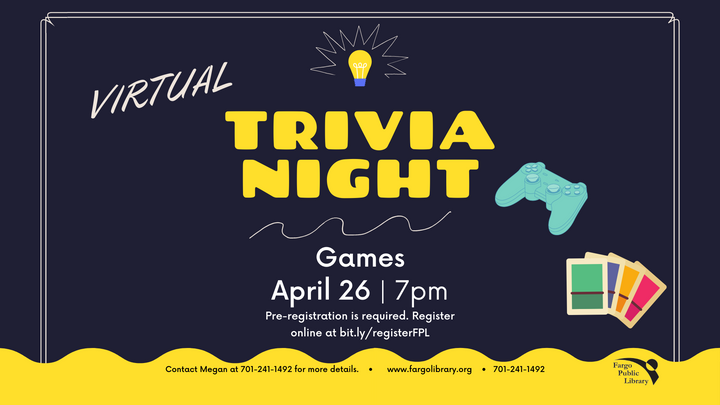 Trivia Events for Adults and Teens
Test your knowledge with our virtual library trivia events this fall! Gather your household or call up your friends to form your team and join us for an evening on online trivia from the comfort and safety of your own home. Space for these events is limited; pre-registration is required. Register online. Participants will receive an email the day before the event with details regarding the virtual sign-in. For details, contact Megan at 701.241.1492.
Upcoming dates and topics:
Monday, April 26 – 7 p.m. (Games – board games, video games, etc.)
Monday, May 24 – 7 p.m. (Books – classics, children's books, bestsellers, etc.)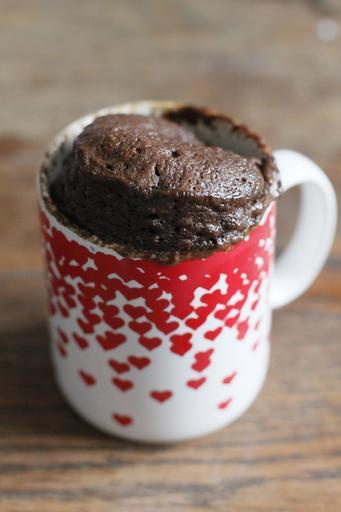 DIY Spring Care Kit
Brighten your day or someone else's day with cake and flowers! Included in the kit are instructions and supplies to make flower seed paper, as well as a mug to decorate, and cake mix for a single mug cake. Pre-registration is required; register online starting April 19, then stop by one of the three Fargo Public Library locations Monday – Friday starting May 3 to pick up a DIY kit to bring home. The Spring Care Kits are recommended for adults. Contact Sara W. at 701.241.1492 with questions.
May 3 – 8 at all three library locations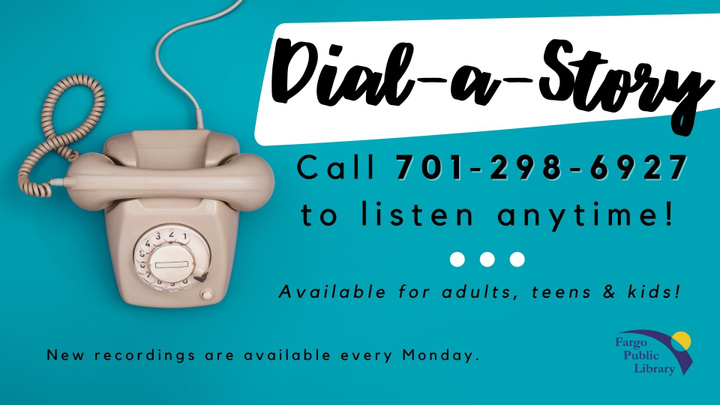 Dial-a Story Now Available
If you ever wish you could have a story, a poem, or even a Shakespearean monologue read to you at any time, day or night, now you can. Call the Library's Dial-A-Story line at 701.298.6927 anytime to listen to a short story, poem, Shakespearean monologue, or children's story. New recordings are available every Monday. Selections are recorded by Library Outreach Staff and are 3 to 5 minutes in length. Dial-A-Story can be accessed from any phone.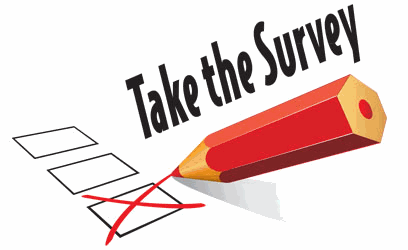 Library Program Evaluation
Attended one of our programs? Tell us about your experience! This is a post-program survey to help us bring more events to our patrons. Your feedback means a great deal to us; thank you for your time in filling out this form.
Contact Us
If you have any questions or comments, please contact us.