Adult Programs & Events

Summer Reading Challenge for Adults Starts June 7
This program is designed for adults age 18 and up to encourage life-long reading and learning habits. The program runs June 7 – August 21. Adults can complete the challenge by reading books or ebooks, or listening to audiobooks.
This year, we are using Beanstack, an online service designed for readers of all ages to log the days and time you spend reading and earn prizes for your efforts.
It's easy to register! Visit the Beanstack website.
Or, download the Beanstack app:
• Apple Store
• Google Play
Adults can also request a printed reading log at any Fargo Public Library locations starting June 7, if they prefer to keep track of their reading that way.
Adult prizes for completing the challenge will be a coupon for one(1) free item (up to $2) from the Friends of the Fargo Public Library book sale area at any library location. The coupons expire on December 31, 2021. Grand prize drawings (prizes to be determined) will be at the end of the Summer Reading Challenge.
Events for adults are listed on our adult page and on the online events calendar. For more information, call 701.241.1492.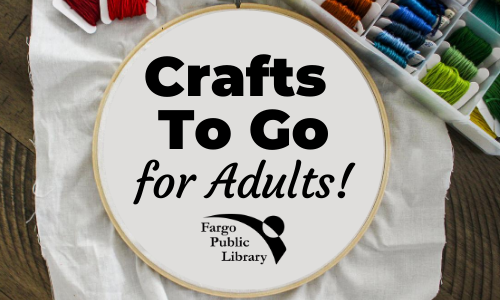 Crafts To Go for Adults
Crafts To Go are the perfect thing when you're feeling crafty! Register online, then stop by one of the 3 Fargo Public Library locations Monday – Friday of the designated week to pick up a craft packet to bring home. Crafts are recommended for adults. Registration is required and opens 2 weeks before each craft.
June 14 – 18: Bookish Bracelet
June 28 – July 2: DIY Pet Toys
July 12 – 16: Mythical Creatures Keychains
July 26 – 30: Wheatgrass Votive
Book Parties
It's like a book club, but you can read whatever you want! Stop by the Sodbuster Plaza outside the downtown Main Library to chat about the books you've been reading recently. Or, check out what our librarians bring to recommend. No registration is required. Contact Megan at 701.241.1492 for details.
Upcoming dates:
Thursday, June 17 – Sodbuster Plaza (near the Main Library) at 7 p.m.
Thursday, July 15 – Sodbuster Plaza (near the Main Library) at 7 p.m.
Thursday, Aug. 19 – Sodbuster Plaza (near the Main Library) at 7 p.m.
Fresh Air Crafts for Adults
Join us behind the Carlson Library and get creative! Warning: it might get messy! Sessions will be on Saturdays at 10 a.m. and 11 a.m. All supplies provided unless otherwise noted. Program is recommended for adults. Pre-registration is required and opens two weeks before each craft. Register online.
Saturday, June 19: Paint Pour Art
Saturday, July 17: Shibori Bandanas
Saturday, Aug 21: Bleach T-Shirts Note: Please bring a dark-colored shirt.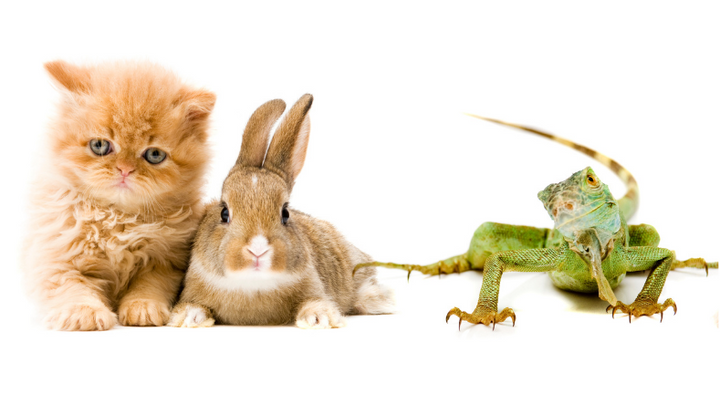 Another Virtual Pet Show and Tell with a Game of Bingo Event Set for July 7
Back by popular demand. Due to the popularity of the June event, we've added another session in July.
Showcase your pet(s) on Wednesday, July 7, at 6 p.m. at our online virtual pet show! All ages and pet types are welcome. We'll also have a Bingo game for a chance to win prizes both for yourself and your pet. Pre-registration is required for this event. Register online. Note: Participants will receive an email with information on how to log into the session; an email address is required. For details, contact Sara at 701.241.1492.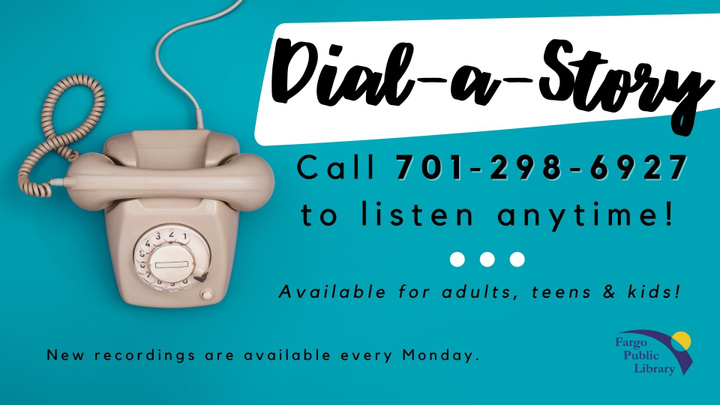 Dial-a Story Now Available
If you ever wish you could have a story, a poem, or even a Shakespearean monologue read to you at any time, day or night, now you can. Call the Library's Dial-A-Story line at 701.298.6927 anytime to listen to a short story, poem, Shakespearean monologue, or children's story. New recordings are available every Monday. Selections are recorded by Library Outreach Staff and are 3 to 5 minutes in length. Dial-A-Story can be accessed from any phone.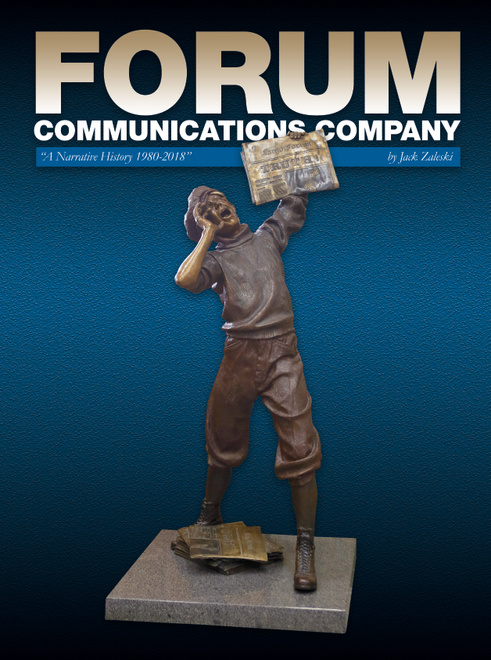 Event Recording: "Forum Communications Company: A Narrative History 1980-2018 " with Author Jack Zaleski
The Fargo Public Library recently hosted editor and author Jack Zaleski to discuss his book, Forum Communications Company: A Narrative History 1980-2018 which covers the long and storied history of this local family-owned business. Zaleski worked 30 years as editorial page editor of The Forum and is now on the advisory board of the Northern Plains Ethics Institute at NDSU.
View a video recording of Jack Zaleski's June 10, 2021, visit here.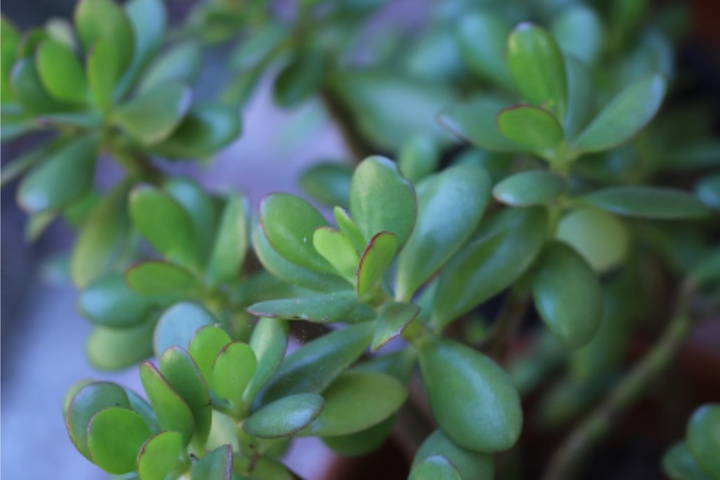 Go & Grow Houseplant Video Series
An introductory Go & Grow: Plant Care Basics video is available here to get you started.
Our second video Go & Grow: How to Revive a Sad Plant is available here to help you when your plant isn't thriving like it should.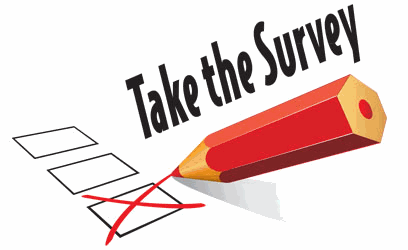 Library Program Evaluation
Attended one of our programs? Tell us about your experience! This is a post-program survey to help us bring more events to our patrons. Your feedback means a great deal to us; thank you for your time in filling out this form.
Contact Us
If you have any questions or comments, please contact us.