Adult Programs & Events

Adult Winter Read-A-Thon 2021
While the pandemic and the cold, wintery weather may keep us at home, we can still find places to go when we read. Once again, the library invites readers of all ages to pick up a book (or two, or three) during the 2021 Winter Read-A-Thon and travel to magical worlds, other countries, or through time – and earn prizes while reading. The Winter Read-a-thon runs Jan. 4 through Feb. 28 online at the library's READsquared, an online service designed for readers to log the time they spend reading in order to earn prizes for their efforts. Participants may also download the app for Android or Apple to get started; book logs will also be available online and can be printed at home: Adult Winter Reading log. Book logs are due on or before Sunday, Feb. 28, to be eligible for prizes and prize drawings. Prize drawings will be held in early March. For more information about the library's winter reading program for all ages, contact the Main Library Information Desk at 701.241.1492.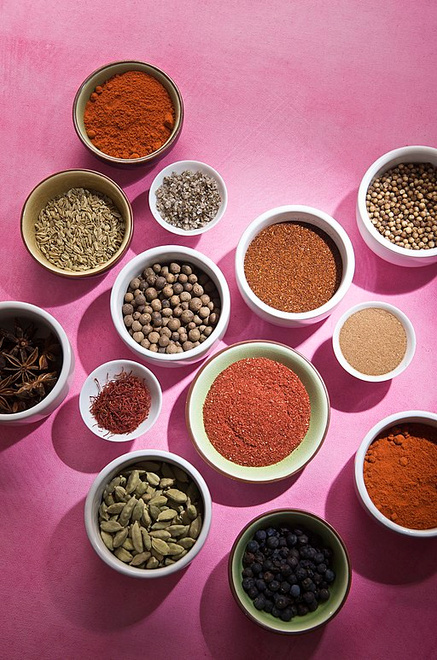 Spice Club: A Take and Make Cooking Club
Looking to spice things up in the kitchen? Join us for Spice Club. Each month will feature a different spice. Upon registration, we'll provide a packet of the spice, brief background information, and a suggested cookbook list for finding recipes. Of course, you're free to discover your own recipes. Then we'll share our results with the club through pictures and online social media posts and have the option to meet virtually to chat about how our recipes turned out, what we want to try next, and what we thought of the spice. Packets are limited. Pre-registration is required, and opens January 4. Once you have registered online you will receive information on how to pick-up the spice packet and meet virtually. Contact Sarah N. at 701.241.8295 for details.
Upcoming Spice Club Dates:
January 19 – 25: Cardamom
February 15 – 22: Spice to be announced
March 15 – 22: Spice to be announced
Virtual Movie Discussion Club Meets January 19
If you consider yourself a movie buff or an amateur film critic – or if you just enjoy watching movies and talking about them – the Movie Discussion Club may be right for you! Join us online on the third Tuesday in January, February, and March at 6:30 p.m. to discuss movie related topics with local film critic Matt Olien. Pre-registration is required and can be done [online]((http://programregistration.library.fargond.gov/ "register online"). Once registered, you will receive an email regarding the virtual meeting details. For details, contact Lori West at 701.476.5977.
Upcoming Movie Discussion Dates:
Tuesday, Jan. 19 – Movies in the Time of COVID
Tuesday, Feb. 16 – Life-Changing Movies
Tuesday, March 16 – The Oscar Awards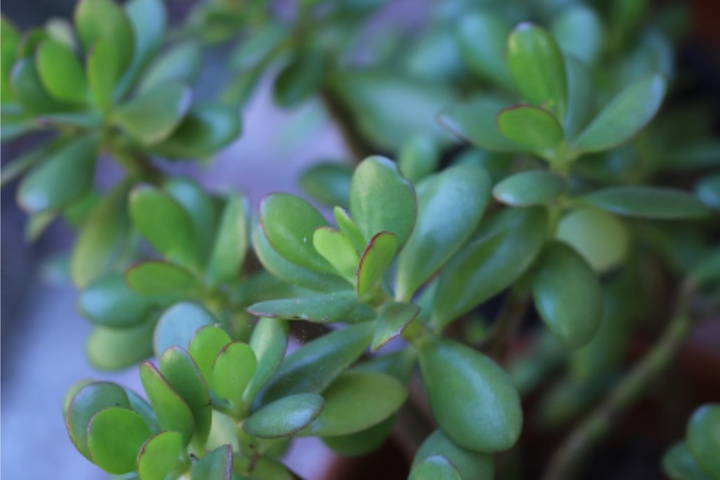 Go & Grow Houseplant Series
Does quarantine life have you dreaming of becoming a plant parent? Set off on your leafy new venture with the Go & Grow houseplant series from the library. Register to pick up a starter houseplant at the downtown Main Library. Pick up for all plants will be at the Main Library. Supplies are limited. Pre-registration is required; register online and opens 2 weeks before each session. Contact Drea at 701.241.1472 for details.
Upcoming dates and featured plants:
Tuesday, Jan. 19 – Spider Plant (pet safe)
Monday, Feb. 1 – Jade
Tuesday, Feb. 16 – Swedish Ivy (pet safe)
Monday, March 1 – Beefsteak Begonia or Cane Begonia
Monday, March 15 – Hoya (pet safe)
Monday, March 29 – Golden Pothos
Monday, April 5 – Christmas Cactus (pet safe)
Monday, April 19 – Dwarf Umbrella Tree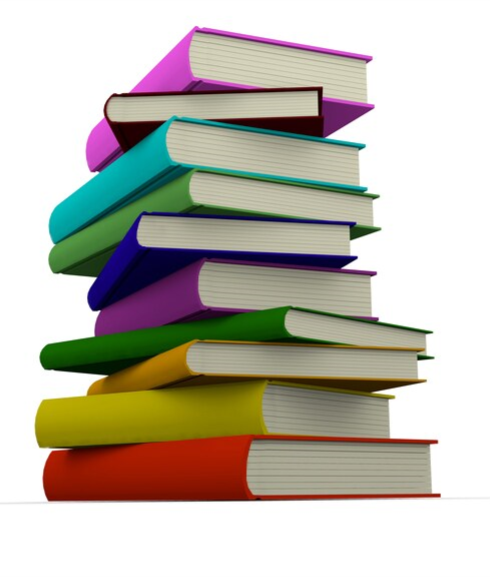 Stay-at-Home Book Parties
We love hearing all about what our patrons are reading! We meet on FPL's Facebook page on the third Thursday of each month to discuss what you've been reading. And if you need recommendations, our librarians will have some of those ready for you too! No registration is required. For details, contact Megan at 701.241.1492.
Upcoming dates:
Thursday, Jan. 21: 7 to 8 p.m.
Thursday, Feb. 18: 7 to 8 p.m.
Thursday, March 18: 7 to 8 p.m.
Thursday, April 15: 7 to 8 p.m.
Thursday, May 20: 7 to 8 p.m.
Virtual Board Games for Adults & Teens
We'll meet-up in Discord and then head over to Boardgamearena.com to play some games! Pre-registration is requiredand opens Jan. 4. Please note: this program will be conducted online. Participants will receive an email with information on how to log in to the session, so please provide an email address when registering. For details, contact Sarah N. at 701.241.1492.
Thursday, Jan. 21 – 6 to 7 p.m.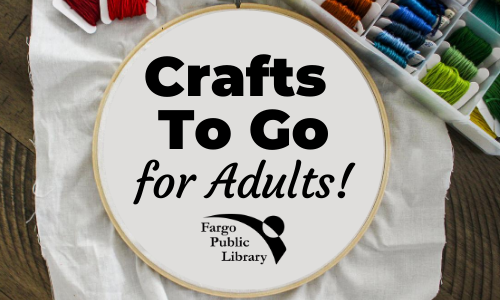 Crafts To Go for Adults
Crafts To Go are the perfect thing when you're feeling crafty! Register online, then stop by one of the three Fargo Public Library locations Monday – Friday of the designated week to pick up a craft packet to bring home. Crafts are recommended for adults. Registration is required and opens 2 weeks before each craft.
Upcoming Craft Topics:
January 25 – 29: Microwavable Hot Packs
February 8 – 12: Valentine Gnomes
February 22 – 26: Woven Bookmarks
March 8 –12: Magnolia Book Wreath
March 22 – 26: Amethyst Soap
April 12 –16: Tissue Paper Painting
April 26 – 30: Piñata Party Favors
Trivia Events for Adults and Teens
Test your knowledge with our virtual library trivia events this fall! Gather your household or call up your friends to form your team and join us for an evening on online trivia from the comfort and safety of your own home. Space for these events is limited; pre-registration is required. Register online. Participants will receive an email the day before the event with details regarding the virtual sign-in. For details, contact Megan at 701.241.1492.
Upcoming dates and topics:
Monday, Jan. 25 – 7 p.m. (Decade Trivia: Through the Years)
Monday, Feb. 22 – 7 p.m. (Schitt's Creek)
Monday, March 22 – 7 p.m. (Marvel)
Monday, April 26 – 7 p.m. (Games: board games, video games, etc.)
Monday, May 24 – 7 p.m. (Books: classics, children's books, bestsellers, etc.)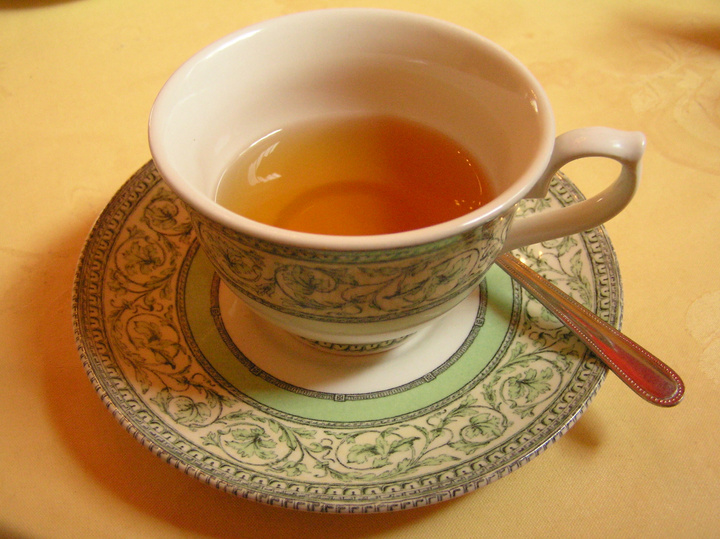 Tea Tasting To Go in February
Explore unique teas from around the world during this event. Four teas will be provided along with brewing instructions. Pre-registration is required and opens January 18. Once registered, participants can stop by the Dr. James Carlson Library during the week of Feb. 1 (Monday – Friday, during regular library hours) to pick up the tea packets and instructions. Contact Katrina at 701.241.1492 for further details.
Monday, Feb. 1 – Friday, Feb. 5
Pairs Well With
Want to find a complimentary combo to keep you cozy and reading over the weekend? Tell us what you plan to imbibe and we'll pair it with a reading suggestion, or what you plan to read and we'll try to pair it with a beverage. Librarians will be standing by and replying during library business hours from 9 a.m. Thursday through 6 p.m. Friday on the library's Facebook page. No pre-registration is required. Contact Sarah N. at 701.241.1492 with questions.
Thursday, Feb. 11 – Friday, Feb. 12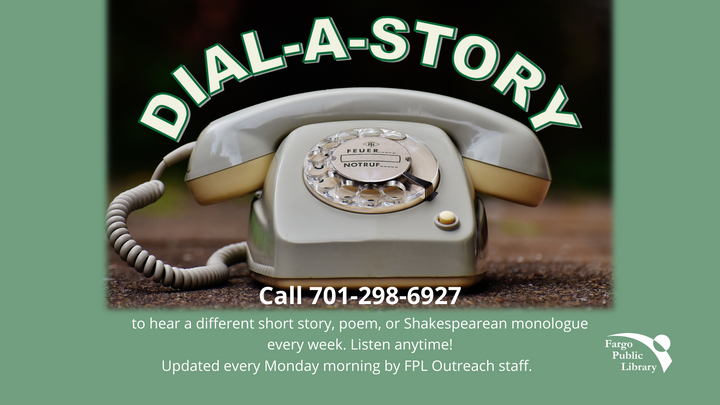 Dial-a Story Now Available
If you ever wish you could have a story, a poem, or even a Shakepearean monologue read to you at any time, day or night, now you can. Call the Library's Dial-A-Story line at 701.298.6927 anytime to listen to a short story, poem, or Shakespearean monologue. New recordings are available every Monday. Selections are recorded by Library Outreach Staff and are 3 to 5 minutes in length. Dial-A-Story can be accessed from any phone.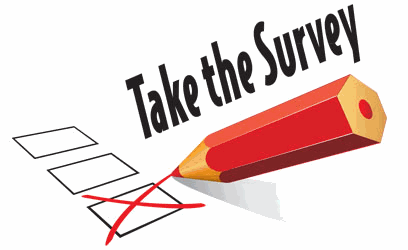 Library Program Evaluation
Attended one of our programs? Tell us about your experience! This is a post-program survey to help us bring more events to our patrons. Your feedback means a great deal to us; thank you for your time in filling out this form.
Contact Us
If you have any questions or comments, please contact us.