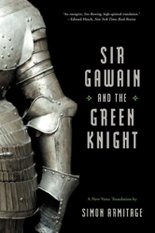 Virtual Classics Book Club
If you love "the classics" or just never got around to reading them, join the virtual Classics Book Club for an informal discussion the third Wednesday of each month. The Classics Book Club will discuss Sir Gawain and the Green Knight translated by Simon Armitage Wednesday, July 15, at 6:30 p.m. online. Participants need to register online and then they will receive an email the day before book club regarding virtual meeting details.
If you still need assistance, you can contact the library at 701.241.1492.