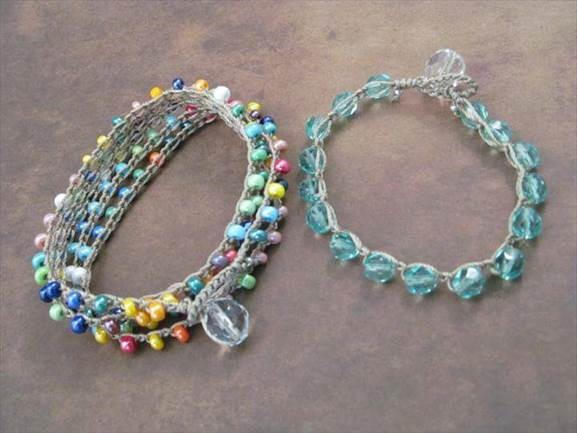 Crafts
Beaded Crochet Bracelets
Learn how to make a colorful, beaded wrap bracelet using a simple crochet stitch. Be warned, once you make one you will be hooked and want to keep making them! All supplies will be provided. This program is recommended for adults. Pre-registration is required and opens March 12. Register online or call at 701-241-1492 for details.
Two sessions are scheduled:
Tuesday, April 3 – Main Library at 6:30 p.m.
Saturday, April 7 – Dr. James Carlson Library at 2 p.m.
Related Resources:
Arm Candy: Friendship Bracelets to Make and Share by Laura Strutt (Adult Nonfiction)
DIY Wrap Bracelets: 22 Designs Using Beads, Thread, Charms, Ribbon, Cord and More by Keiko Sakamoto (Adult Nonfiction)
Friendship Bracelets All Grown Up: Hemp, Floss, and Other Boho Chic Designs to Make by Suzanne McNeill (Adult Nonfiction)
Unraveled Crafters
The Unraveled Crafters meet at the Dr. James Carlson Library. Bring your favorite craft project with you and work on it while sitting and chatting with a friendly group of crafters. Knitters, crocheters, and stitchers of all kinds are welcome. No registration is necessary. For details, contact 701.241.1492.
Upcoming dates:
Sunday, March 11 & 25 – 1 to 3 p.m. at the Dr. James Carlson Library
Sunday, April 8 & 22 – 1 to 3 p.m. at the Dr. James Carlson Library
Sunday, May 6 & 20 – 1 to 3 p.m. at the Dr. James Carlson Library