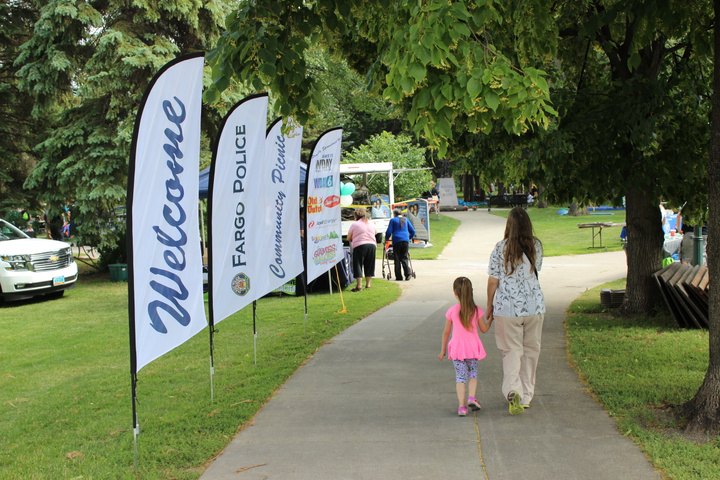 Annual Community Picnic
The health and safety of our community, vendors and our officers is always our highest priority, which is why we understand we can't move forward with our planned Fargo Police Community Picnic on Tuesday, August 11. It is difficult to imagine summer without this annual community event, which brings together local resources in our community, area law enforcement and draws close to 3,000 people to one of the City's beautiful parks. We look forward to interacting with our community through community oriented policing in our neighborhoods.
Our 2021 Fargo Police Community Picnic will be held on Tuesday, June 22 from 5 to 8 p.m.
The picnic is an effort by the Fargo Police Department to bring the community, local law enforcement, and other agencies together in a casual setting in order to educate our community about services available to them in our area.
Join us for an evening of fun with musical entertainment, inflatable games, face painting and caricatures. Learn about the dangers of drunk driving and riding in a vehicle without a seat belt with the Deutscher Crash Car Display and Rollover Simulator.
A few of our picnic attendees' favorite activities include visiting with the police K9s, the SWAT, and BOMB teams, and putting out the fire in the fire training house with the Fargo Fire Department. Join us to see all the other fun booths and activities!