THE STATE OF OUR CITY IS A STRONG FARGO IN 2021
The last year has been one like no other across the world, and that was especially true in Fargo. Through unforeseen and unprecedented challenges, this community has continued to shine.
Let us show you how your Team Fargo has never stopped:
Nurturing the Heart of our Community.
Working for You.
Accomplishing Big Things.
Striving for Everyday Excellence.
Leading the Region.
The 2021 State of the City of Fargo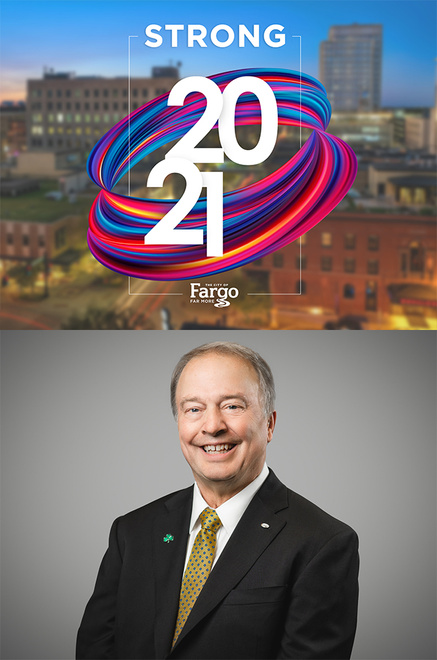 WE, TOGETHER, ARE FAR MORE
"I have incredible optimism and excitement for what 2021 could have in store for Fargo. Among many things, 2020 taught us that the incredible people of Fargo are capable of handling whatever challenge may come.
"As we venture further into this new year together, I would like to thank our partner cities in the metro community. Together, we are strong…and I am proud we call all of you neighbors.
"I would also like to thank every member of Team Fargo, who handle adversity and change with grace, strength and a steadfast commitment to serving our residents.
"Finally, I want to express my appreciation to the residents, visitors and businesses of Fargo.
"You are the catalyst making Fargo an incredible place to call home.
"You are the reason that we, together, are Far More."
Dr. Timothy J. Mahoney
Mayor of The City of Fargo