LDC Diagnostic
The City of Fargo is working with its consultant, Lisa Wise Consulting, to conduct a diagnostic study of the Fargo Land Development Code (LDC). The purpose of the LDC Diagnostic is to provide an in-depth assessment of the quality and effectiveness of the City's development codes, and to identify opportunities for improvement.
This study kicked off in September of 2019 and is scheduled to conclude in the fall of 2020. Check back here for updates as this study progresses.
Diagnostic Report
The Land Development Code Diagnostic Report is complete and ready for review. The Diagnostic Report will be presented to the Fargo Planning Commission at their regular meeting on July 7, 2020.
Educational Materials
Project Updates & Summaries
What's Next?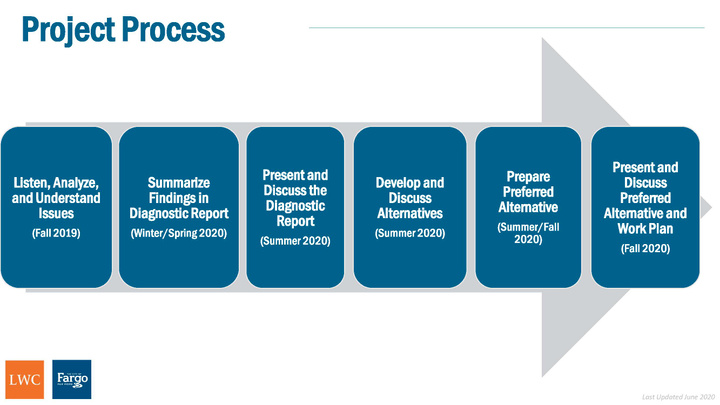 Consultant Project Proposal