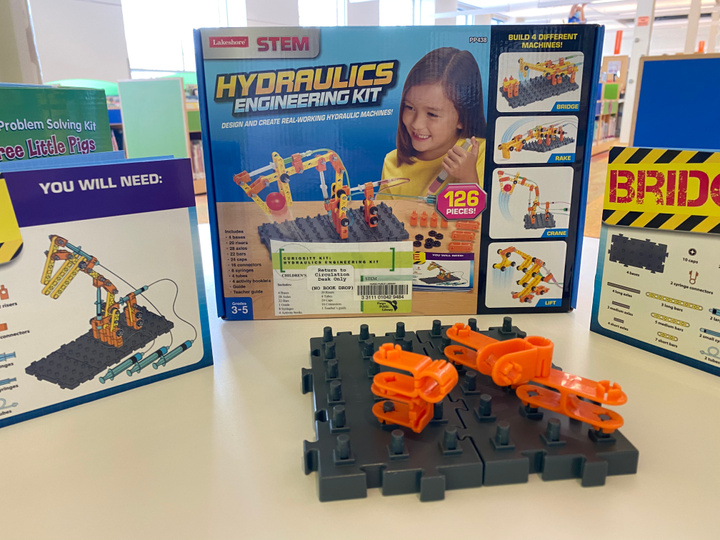 Curiosity Kits
Has your curiosity got the best of you? The Fargo Public Library has just the thing! Curiosity Kits encourage learning for children in preschool to 6th grade. Current kits feature STEM learning where preschool children can engineer their own happy ending to favorite fairy tales while naturally being inspired to explore a challenging situation until they find a solution. School age children can learn firsthand about hydraulics, gravity, chain reactions and much more. Curiosity Kits are great for homeschooling families or use in a childcare setting.
Forthcoming kits will explore history, world cultures and languages, art, geography, science, and more!
Curiosity Kits are located in the Children's area at the downtown Main Library. Library cardholders can request kit pick up at other Fargo Public Library locations. Kits are limited to one per card and check out for a three week period.