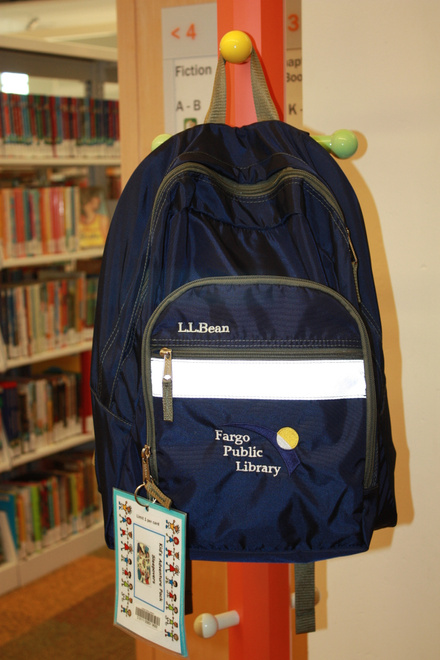 Adventure Packs for Kids
Are you looking for a little adventure? Let the Fargo Public Library help start you on your way with Adventure Packs!
Five different backpacks are available for check-out, filled with most everything you need for a hiking, camping, birding, or sleepover adventure.
Books, DVDs, games, binoculars, bug catchers and flashlights are just some of the fun supplies found inside.
Adventure Packs are located in the Children's Room at the Main Library. Packs are limited to one per card and check-out for a three week period.