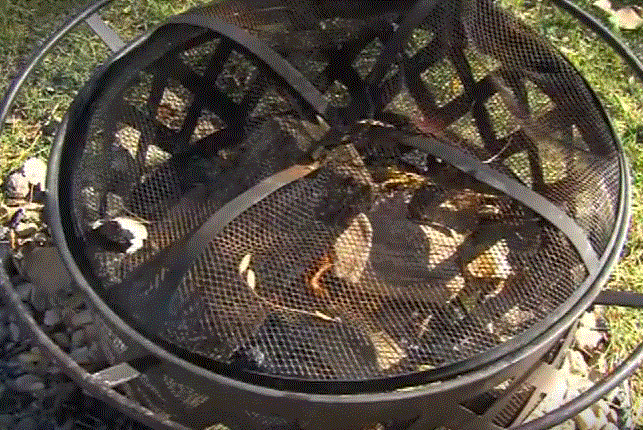 Recreational Fires
The Fargo Fire Department periodically receives questions concerning campfires or recreational fires within the City . Although these types of fires are legal and a permit is not required, there are a few basic rules that need to be followed.
Recreational fires cannot be located within 25 feet of a structure (including decks and fences) or other combustible material unless they are in an approved container designed for this purpose, such as a screened appliance.
Even in an approved container, they still must be at least 15 feet from structures. Any condition that could cause a fire to spread within 25 feet of a structure needs to be eliminated before lighting the fire. The fire cannot be more than three feet in diameter and must be two feet or less in height.
All recreational fires must be constantly attended until the fire is extinguished. A fire extinguisher or a garden hose must be available for immediate use. Make sure that the fire is completely extinguished when you are done enjoying it.
Do not burn anything other than a good dry wood. Any recreational fire that will be offensive or objectionable due to smoke or odor emissions is prohibited.
What may be enjoyable for you may not be enjoyable for your neighbors. Be a good neighbor and don't use a recreational fire on breezy days that will spread the smoke through the neighborhood.
All open burning, including recreational fires, is banned when the fire index is at the high, very high or extreme level and any time during a red flag warning. To check the current fire index or red flag warning status, visit NDResponse Fire Danger Awareness.
So have fun, roast a few marshmallows, sing a few songs and, above all, do it in a safe manner.