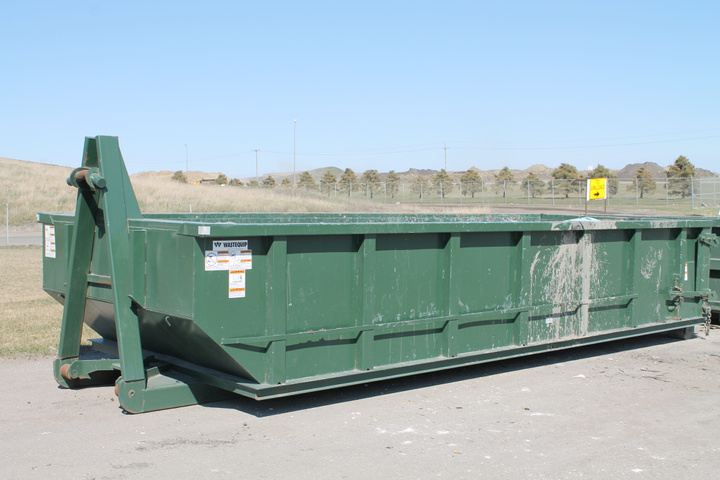 Roll-off Service
The City can provide roll-off garbage removal service for commercial accounts and residential construction projects. 20-yard and 30-yard containers are available (Dimensions: 20-yard = 22' long x 8' wide x 42" deep and 30-yard = 22' long x 8' wide x 62" deep). Contact the Solid Waste Department at 701.241.1449 to rent this type of container.
Suggested use: large amounts of construction material, shingles, concrete, etc. If filling with concrete or dirt, you will need to get the dumpster emptied when it is 1/2 full due to the weight.
The green yard waste containers at the city's drop-off sites are an example of a 20-yard roll-off.
Rates
The rates are $100 per pull, plus landfill fees ($46/ton). In other words, you have two fees every time you request that the dumpster is emptied - the $100 pull fee, and the landfill fees ($46/ton). There is no delivery charge.
Items Not Allowed
The items that are not allowed in the rolloff dumpsters include tires and large appliances such as a stove, refrigerator, washing machine or dryer. Also, hazardous waste (TVs, computer monitors, paint, varnish, etc.) is not allowed in the dumpsters.