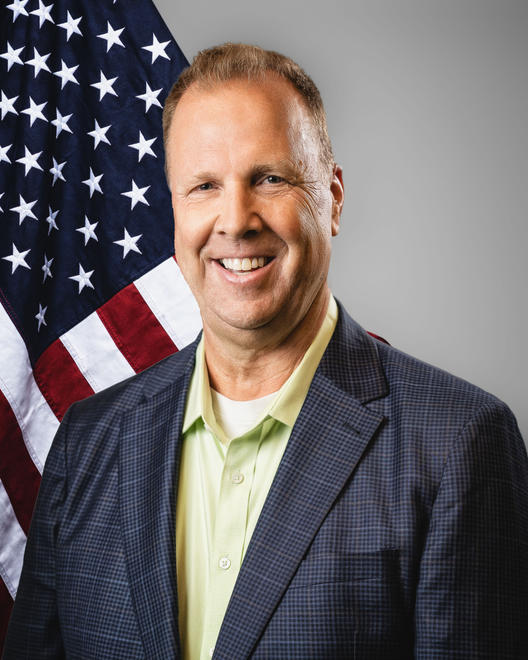 Commissioner Dave Piepkorn
Commissioner Dave Piepkorn was elected to the Fargo City Commission in June 2008 and served until 2012.
He was re-elected in 2014, 2018 and 2022. Piepkorn served seven years as a member of the FARGODOME Authority.
Department Liaison: Engineering, FARGODOME, Inspections, Strategic Planning & Research
Committee Liaison: Diversion Authority, Diversion Authority Finance Committee, Economic Development Incentives Commission, FARGODOME Authority Finance Committee, Greater Fargo Moorhead Economic Development Committee, Lake Agassiz Water Authority (alternate), Liquor Control, Metro COG, Position Evaluation Committee, Renaissance Zone Authority, Finance Committee
Board Liaison: Auditorium Commission, FARGODOME Authority, Red River Basin Board, Special Assessments Commission
Term Expires: June 2026
Professional background: Commissioner Piepkorn has been a small business owner and is currently self-employed.
Educational background: Piepkorn graduated from North Dakota State University with a bachelor's degree in 1984. He was a captain of the 1983 National Champion Football team. Piepkorn was drafted in 1984 in the 5th Round by the Cleveland Browns.
Personal: Piepkorn is a lifelong Fargo resident who attended Washington Elementary, Ben Franklin Junior High and graduated from Fargo North High in 1979. He and his wife, Vickie, were married in 1990. She is a former elementary teacher and has a Master's degree from NDSU. The Piepkorn's have two sons, Alex and Will.
Hobbies: The commissioner enjoys skiing, boating and attending NDSU football games.
You can reach Commissioner Piepkorn by email or by phone at 701.809.5449.
Download Commissioner Dave Piepkorn's High Resolution Image