Announcing Summer Immunization Clinics!
We are currently working on expanding our For All of Us webpages to include information and resources on all immunizations! Check back frequently to see updates on immunization clinics, vaccine information, and recommendations. To learn more about the immunization program's services at Fargo Cass Public Health, please visit FargoCassPublicHealth.com/immunize.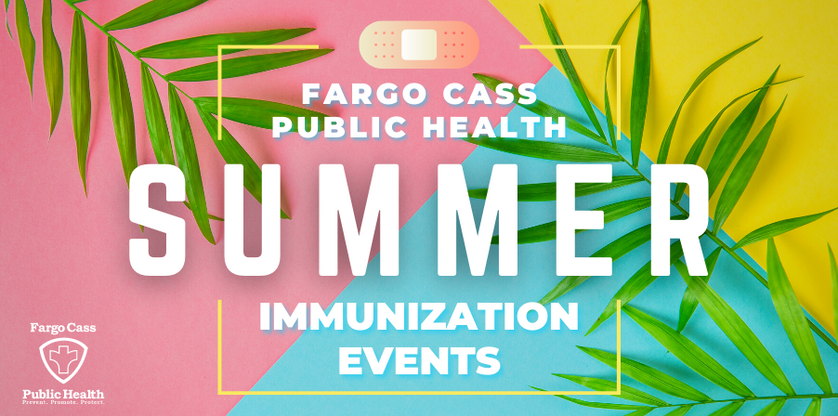 Fargo Cass Public Health Walk-In Immunization Clinics
Back-to-School Immunization Events
Date
Wednesday, August 17, 2022
8 am - 4 pm
Thursday, August 18, 2022
8 am - 4 pm
Location
Fargo Cass Public Health
1240 25th Street South, Fargo
Vaccines Available
All recommended child and teen immunizations
Pre-Registration
Walk-ins only. No pre-registration or appointments are available.
Additional Information
Prior to attending an immunization clinic, parents are encouraged to contact their insurance company to verify coverage for immunizations provided by FCPH. If coverage will be provided, insurance cards should be brought to the clinic. Nobody will be turned away for not having insurance. The cost of vaccines without insurance is $20.99.
Parental consent is required for individuals under the age of 18. Consent can be given in-person, over the phone, or written.
More Immunization Resources
Didn't find what you were looking for? Check out these additional resources:
Immunization Schedules
North Dakota School and Childcare Required Immunizations