Upcoming Immunization Opportunities!
We are currently working on expanding our For All of Us webpages to include information and resources on all immunizations! Check back frequently to see updates on immunization clinics, vaccine information, and recommendations. To learn more about the immunization program's services at Fargo Cass Public Health, please visit FargoCassPublicHealth.com/immunize.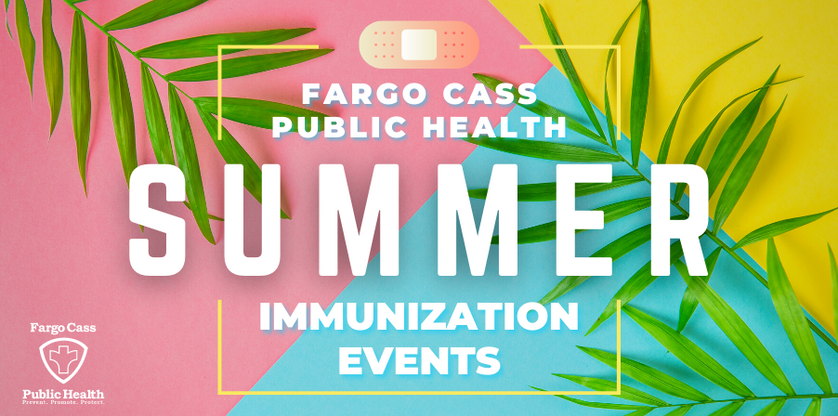 Tetanus Shots at Big Iron Farm Show
Adult Immunization Event
Date
Tuesday, September 13, 2022
1 pm - 4 pm
Wednesday, September 14, 2022
1 pm - 4 pm
Thursday, September 15, 2022
1 pm - 4 pm
Location
Horticulture Building
Red River Valley Fair Grounds
1805 Main Avenue West, West Fargo
Vaccines Available
Tdap (tetanus, diphtheria, and pertussis)
Pre-Registration
Walk-ins only. No pre-registration or appointments are available.
Additional Information
If coverage will be provided, insurance cards should be presented. Nobody will be turned away for not having insurance. The cost of vaccines without insurance is $20.99.
Parental consent is required for individuals under the age of 18. Consent can be given in-person, over the phone, or written.
More Immunization Resources
Didn't find what you were looking for? Check out these additional resources:
Immunization Schedules
North Dakota School and Childcare Required Immunizations
Immunization Records
*Records may not indicate immunizations received on military bases, at the VA, or with Tribal Health.