Snow Removal
When snow falls in Fargo, the city's Public Works staff hits the streets. Crews work around the clock while the snow is falling to keep all snow emergency routes open. The primary snow routes are their first priority, followed by secondary routes. All of the routes involve major streets that facilitate traffic movement from one end of the city to the other.
The second phase of our snow removal response involves city-wide plowing. Our goal is to plow all streets within 24 hours after the snowfall ends. Additional snow and high wind can complicate our attempts to meet this goal. We have 2,069 lane miles of road, 380 alleys and 158 cul-de-sacs to cover. In addition to plowing, we also haul snow out of the central business district, cul-de-sacs and areas where little boulevard space is available for snow storage.
Sidewalk snow removal begins following the snow event. The Street Department maintains approximately 34 miles of City sidewalk.
Seasonal parking restrictions (scroll down to seasonal parking after opening link) are in place to help us remove snow quickly from city streets.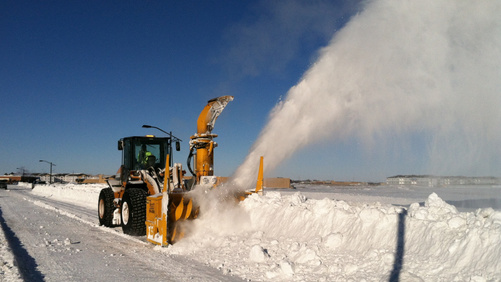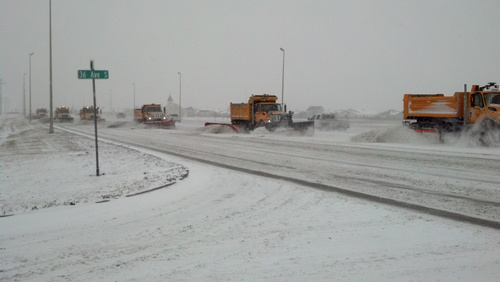 Damaged Property
In our efforts to clean the public streets, we occasionally damage private property (sod, mailboxes, sprinklers, etc). If such damage occurs, please contact the Street Department to report it, and we will do our best to quickly remedy the situation.