South University Drive Sanitary Sewer Repair
Completed
Start: April 2023
Estimated Completion: Mid-May 2023
Current Status (Updated 5/9/2023):
This project is now substantially complete and the work zone has been re-opened to the public.
Overall Project Map: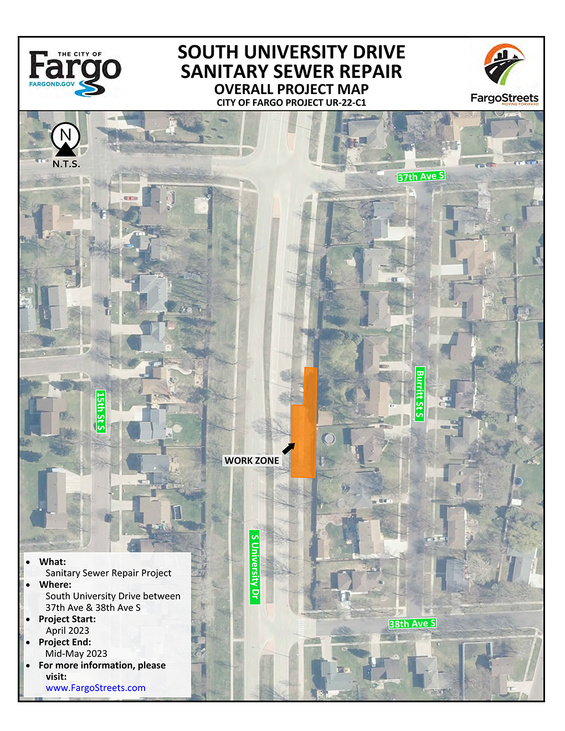 Overall Project Map
Project Overview:
Construction activities include the removal and replacement of two sanitary sewer manholes, 100' of bike trail, two trees, and grading with turf establishment.
Impacts:
The right most northbound lane will be closed on University Drive in the area around the work zone along with the bike path on the east side of University Drive between 37th & 38th Avenues South.
The bike path will be detoured east around the block to Burritt Street.
Contractor:
Key Contracting
Timeline:
Construction will begin on Monday, April 24th and is expected to be completed by mid-May, 2023.
Funding:
This project will be funded with Waste Water Utility Funds.
Purpose:
The two existing sanitary sewer manholes being replaced at this location have deteriorated from sewer gasses, which has allowed soils to enter into the structures creating settlement of the surrounding ground and bike trail.
The new manhole being installed will have an additional protective coating installed for a longer service life and the bike trail will be regraded.