45th St and 64th Ave South Improvements
Completed
Start: Spring 2022
Estimated Completion: Summer 2023
Current Status (Updated 10/27/2022):
This project is now substantially complete and open to traffic.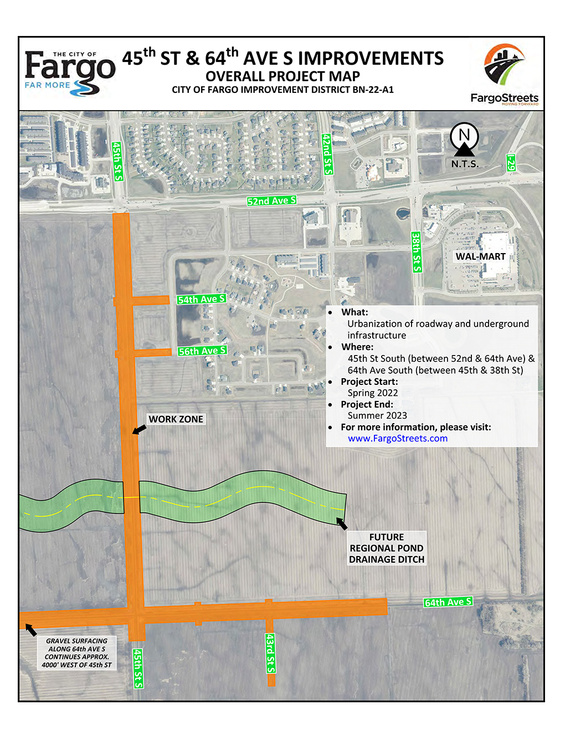 Overall Project Map
Project Overview:
Impacts:
This project will be constructed to minimize local impacts as much as possible.
Contractor:
Dakota Underground
Timeline:
It is anticipated that construction will begin in the spring of 2022 with 64th Avenue South opening in the fall of 2022 and 45th Street South in mid-summer of 2023.
Funding:
The project will be funded by a combination of City Funds, Cass County Water Resource District, and Special Assessments to the benefiting properties. Assessments will be applied per City policy.
Purpose:
This project will install necessary infrastructure and urbanize the existing roadway for the continued growth of the City of Fargo. The finished product will provide better water distribution, storm drainage, sanitary sewer, pedestrian network, and roadway network connectivity by connecting 64th Avenue South and 45th Street South to 52nd Avenue South.