21st Street South Improvements (9th Ave to 13th Ave)
Completed
Start: Spring 2022
Estimated Completion: Fall 2022
Current Status (Updated 10/3/2022):
This project is substantially complete and fully open to traffic.
Overall Project Map: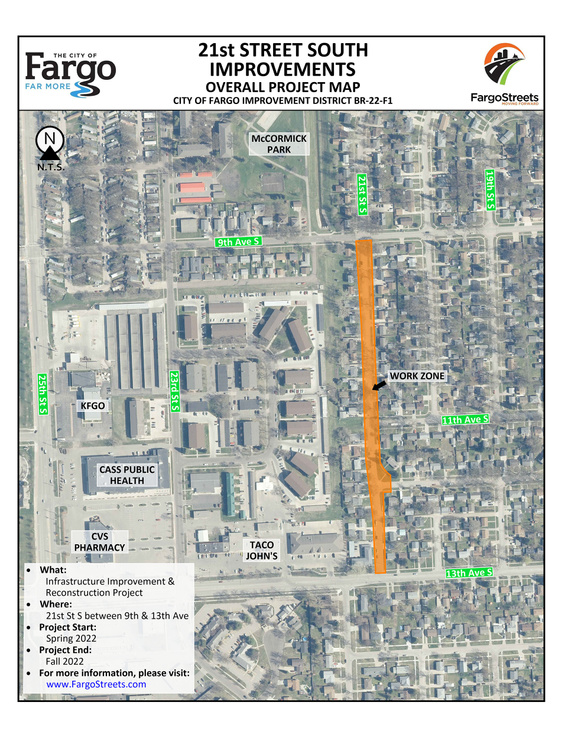 Project Overview:
This project will include the following:
New asphalt street
New water main, sanitary sewer main, and storm sewer inlets and leads

New sidewalks
New street lighting
Impacts:
The project will be divided into two phases. This will help reduce how long the street will be closed. Phase 1 will include the work from 13th Avenue to 11th Avenue and Phase 2 will include the work from 11th Avenue to 9th Avenue.
Timeline:
Construction is anticipated to start in May of 2022 and completed by the end of September 2022.
Contractor:
Key Contracting
Funding:
Wastewater Utility Funds, Water Utility Funds, and Special Assessments
Purpose:
This project will install needed infrastructure upgrades and will correct deficiencies on the streets that have appeared over time. The finished product will provide better water and sewer distribution, a better-constructed roadway, improved street lighting and improvements to sidewalks.