Adult Programs & Events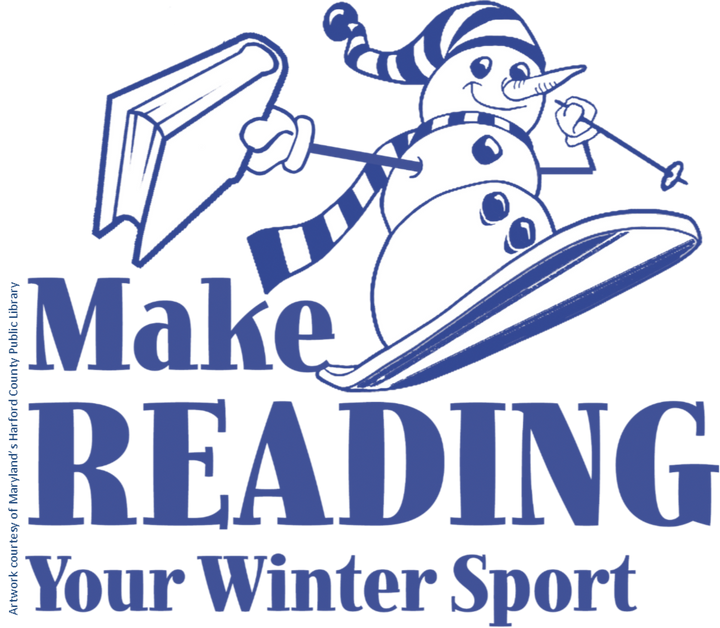 Winter Read-A-Thon 2018
This season, Make Reading Your Winter Sport and participate in our annual Winter Read-A-Thon reading program. With programs, events, and reading opportunities for all ages, winter reading can add a little excitement, adventure, and mystery to cold winter days; plus it also provides opportunities to win prizes for reading books. To participate, stop by any Fargo Public Library location beginning Monday, Jan. 8, to get started. Readers of every age can participate; book logs are available for children, teens and adults. Adults are encouraged to read and/ or attend library events to earn chances to enter prize drawings. Book logs are due on or before Sunday, March 4, 2018, to be eligible for prize drawings.
Calling all writers! The Fargo Public Library is seeking submissions for our 2nd annual winter writing project for adults and teens. This project aims to inspire local writers and to serve as a community heirloom. Selected submissions will be included in our North Dakota Collection. Submissions will be accepted through March 4, 2018. Material selected for publication will be announced and printed in late spring. All submissions must be original, unpublished, proofread, and edited works. The program is open to adults and teens, ages 13 years and older. Details regarding standards, submission types, standards, and how to submit your writing pieces to the project can be found on the Northern Narratives webpage.
Houseplant Workshop
Chase away the winter blues by finding your green thumb at the library! Join us for a two hour, hands-on workshop where you will learn how to select the perfect houseplants for your home. Dr. Esther McGinnis from the NDSU Extension Service will provide the resources on how to care for specific types of plants, including how to treat for disease and insect problems. Get your hands a little dirty while learning how to transplant and take a houseplant home for yourself! All materials will be provided. Class size is limited, pre-registration required. Registration opens Feb. 20. Register online or call 701.241.1492 for details.
Tuesday, March 6 – Main Library at 6:30 p.m.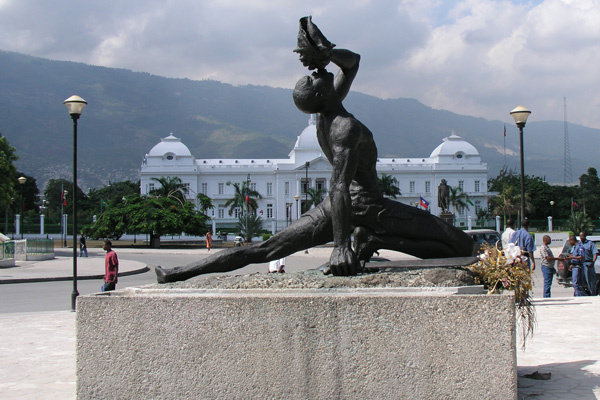 Colors & Culture of Haiti
Join us for an amazing tour and facts on Haiti by Ricot Aladin. Our presenter will provide some highlights and information about Haiti's traditions, heritage, arts, food and festivals. Enjoy samples of Haitian snacks. This program is in partnership with Cultural Diversity Resources and is open to all ages.
Sunday, March 11 – Main Library at 2 p.m.
Silent Reading Party @ Hotel Donaldson's Stoker's in the Basement
In March, we want to you to B.Y.O.Book (or pick a librarian selected title), order a cocktail or beverage of your choice, & read together—independently! Find a cozy, urbane spot at the Hotel Donaldson's Stoker's in the Basement wine cellar space, and read uninterrupted as live instrumental music plays in the background & Fargo Public Library staff are on hand to recommend and check-out books. This is a 21+ event. No registration is required.
Sunday, March 25 – 3 to 5 p.m.
Hotel Donaldson's Stoker's in the Basement (101 Broadway N.)
Beginner Yoga for Adults at Carlson
This is a class for those who haven't tried yoga before or who want a refresher. The purpose of this class is to provide a relaxing environment to focus on taking card or YOU! Along with gentle stretching, this class will also teach breathing exercises to provide calmness. Bring a yoga mat if you have one or a large towel and wear comfortable clothing that is easy to move in. This program is recommended for adults, and no registration is required. Call 701.241.1492 for details.
Upcoming dates:
Wednesdays – 6:30 p.m. at the Dr. James Carlson Library
Dates: Feb. 14, 21, & 28
March 14, 21, & 28 (no yoga March 7)
Thursdays – 6:30 p.m. at the Dr. James Carlson Library
Dates: Feb. 15 & 22
March 1, 8, 15, 22, & 29
Chess Club
All ages and skill levels are invited to participate in the Fargo Public Library's Chess Club! Meetings are held every Thursday between 5:30 and 8:30 p.m. in the Fercho Room at the downtown Main Library. No registration is required. For more information, contact the Main Library Information Desk at 701.241.1492.
Upcoming dates:
Thursdays, Feb. 15 & 22 – 5:30 to 8:30 p.m. at the Main Library
March 1, 8, 15, 22, & 29
Contact Us
If you have any questions or comments, please contact us.