Children's Department
The Children's Services Department offers a variety of materials and programming for children and their families.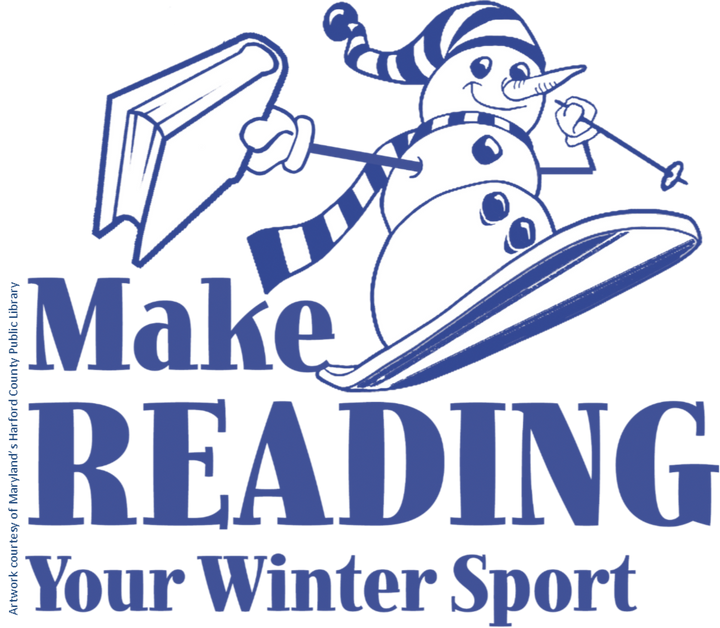 Winter Read-a-Thon 2018
The Olympic athletes will be going for the gold in South Korea, but you can earn a medal of your own by making reading your winter sport! Take part in the 2018 Winter Read-a-Thon between Monday, Jan. 8 and Sunday, March 4 to earn a medal and entry in the grand prize drawing. Beginning Jan. 8, pick up a book log at any Fargo Public Library location or print one from the website. Pre-Readers track titles of books read and Readers track time spent reading. Complete the front of the booklog and return to any Fargo Public Library location to claim a prize. Continue on the back of the booklog to earn a free book!
Crafternoons at Carlson
Crafternoons at Carlson returns to the Dr. James Carlson Library on Mondays, from Jan. 22 through May 21. Children up to age 12 are welcome to drop by the library anytime between 3 p.m. and 4:30 p.m. for a weekly craft project. Stop in and get crafty at the library! No pre-registration is required. Please note, there will be no Crafternoons on Feb. 19 due to the President's Day holiday.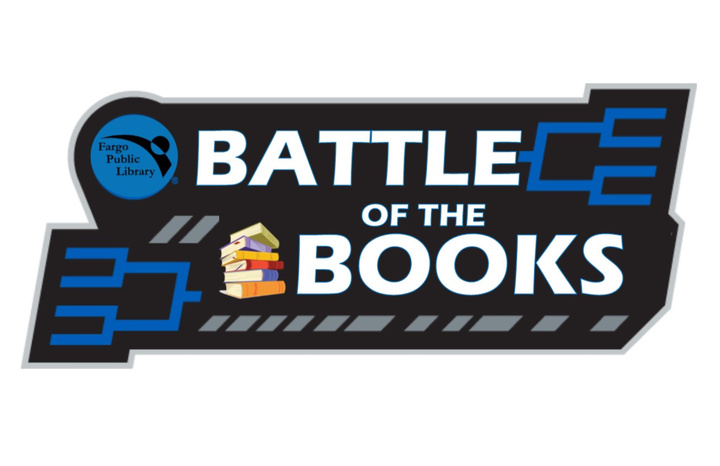 Battle of the Books Tournament
Join us for the Fargo Public Library's first ever Battle of the Books. Sixteen books will battle, but only one will win! The Battle officially kicks off in April, but kids can start early by suggesting possible contenders during February and March. Stop by the Children's desk at the Main Library to give us your suggestions! The top 8 chapter books will then battle with 8 chapter books chosen by library staff. Return to the library every two weeks beginning Sunday, April 1 and vote to make sure that your favorite makes it to the next round. Correctly predict the winner and you could win a prize! For more information, contact Children's Services at 701.241.1495.
Feb. 1 - March 15: Suggestion submissions
April 1 - April 14: Round 1 voting
April 15 - April 28: Round 2 voting
April 29 - May 12: Round 3 voting
May 13 - May 26: Round 4 voting
Winner announced Tuesday, May 29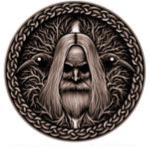 Adventures in Asgard! Norse Mythology for Kids
Sure, you've heard of Thor and Loki, but what about the rest of the Norse gods? Stop by the Dr. James Carlson Library on Saturday, Feb. 24 at 2 p.m. to explore the nine realms of Norse mythology! Scholars and would-be Vikings ages 6-12 will explore the stories where sea serpents lurk and giant wolves wait to devour the faint of heart. Adventures await the bold! Skol! No pre-registration is required and all materials will be provided.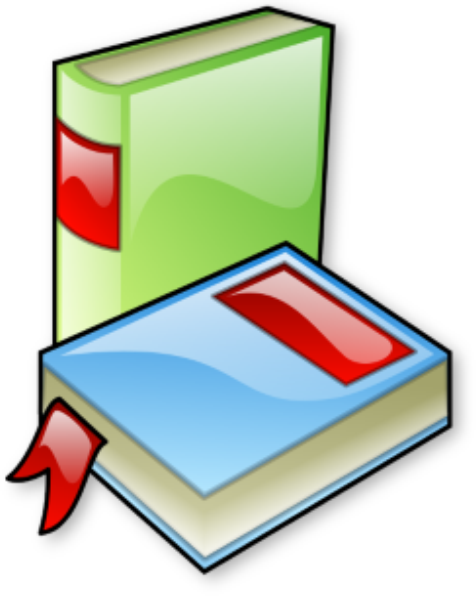 9th Annual Design a Bookmark Contest
March is Youth Art Month and we're commemorating creativity with the 9th Annual Design a Bookmark Contest! Beginning Thursday, March 1, pick up an entry form at any Fargo Public Library location or online. Fill the space with your most brilliant creation and return it before close on Saturday, March 31. The top designs (as voted on by library staff) will be made into full color bookmarks that will be printed and distributed throughout the following year at library branches and events. The contest is open to children 12 and under. For more information, contact Children's Services at 701.241.1495.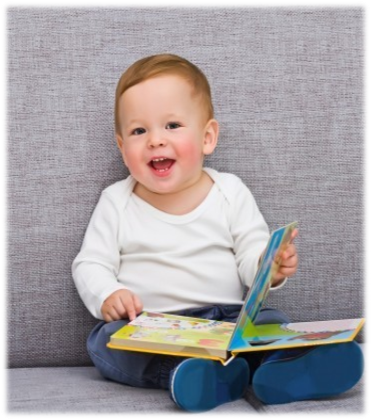 Baby Rhyme Time
Babies ages birth to 18 months are invited to join us on Thursday, March 1 and Thursday, March 15 for the next sessions of lapsit storytimes. Held the first and third Thursday of each month, Baby Rhyme Time takes place at the Dr. James Carlson Library at 10 a.m., and at the Main Library at 6:30 p.m. Share songs, fingerplays, short books, rhythms and rhymes with your baby while introducing them to books and the library! Each session concludes with open play time. No registration is required. One child per grown-up lap please.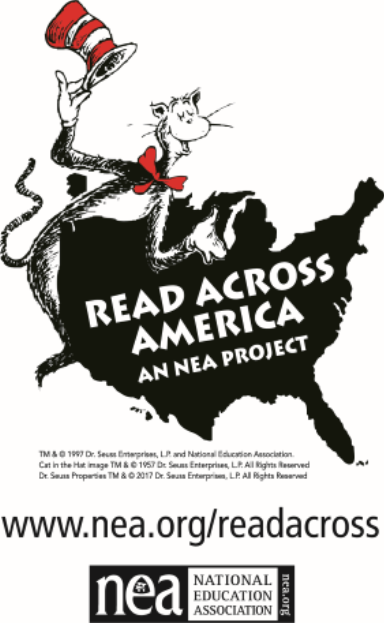 Seusstastic Day @ the Library
Happy Birthday Dr. Seuss! Let's have a party! Should we have it on a boat? Or should we have it with a goat? Should we read and sing with just one note? Join us for some stories and fun. We invite everyone! All ages are invited to the Main Library on Saturday, March 3 as we team up with the Valley Reading Council to enjoy a day of all things Dr. Seuss. This annual Read Across America Day celebration kicks off at 11 a.m. No pre-registration is required.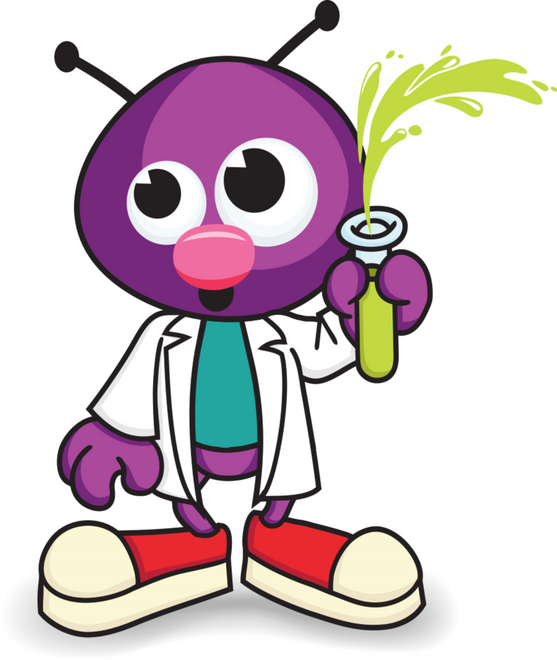 Little Squirt Science
Preschoolers ages 3-5 can learn about their world each month through science activities and stories that provide a little knowledge and a lot of fun! Sessions take place during the second week of each month from Sept. through April. March sessions will be held at the Dr. James Carlson Branch on Thursday, March 8 at 11 a.m. and at the Main Library on March 8 at 6:30 p.m. A third session will be held at the Main Library on Friday, March 9 at 11 a.m. Space is limited. Pre-registration is required and may be completed online or http://programregistration.library.cityoffargo.com/by calling 241-1495.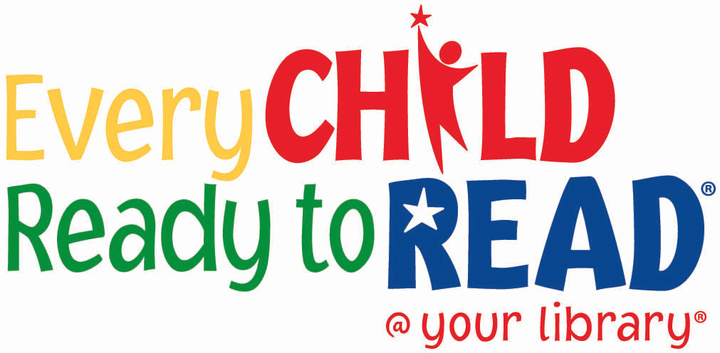 Kindergarten Success! Storytime Series
Drop in to one, or all, of these special storytime and activity sessions focused on preparing your child for Kindergarten success. Library staff will share tips for easy strategies you can use to instill a love of reading in your child and help get them ready to learn - all while having super storytime fun!
These are parent/child storytimes geared for your child's success; therefore we ask one adult per child to keep the learning to the max. This program series will be held at the Main Library and is most appropriate for children ages 3 to 5. No pre-registration is required. Activities will follow each storytime session and every child will leave with a new book!
Saturday, Mar. 17 at 10 a.m. – You'll Sing, I'll Sing!
Saturday, Apr. 21 at 10 a.m. – Make It Count!
Saturday, May 19 at 10 a.m. – Do You See What I See?
Contact Us
If you have any questions or comments, please contact the Children's Services Department. We'll be happy to help!