Downtown Master Planning
Please view the below plans by selecting the images, each image will open up a PDF file.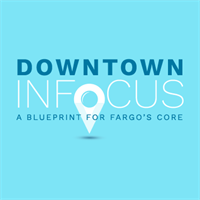 Downtown InFocus is a comprehensive and open planning process to envision the future for Downtown Fargo and to serve as a blueprint for the coming years. All members of the public are invited to help shape this plan for Fargo's core and take action to help implement the plan.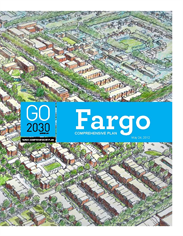 GO2030 City Comprehensive Plan (2012) - The Fargo Comprehensive Plan establishes the community's vision for the future. This plan was generated with significant input from the community. The top 5 key initiatives highlighted in the plan include (1) permanent flood protection; (2) promote infill; (3) public art; (4) bicycle and pedestrian infrastructure; (5) design standards.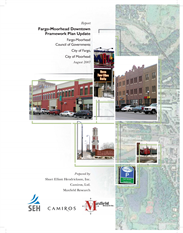 Downtown Framework Plan (2007) - The 2007 Framework Plan was a joint planning effort between the cities of Fargo and Moorhead. The intent was to strengthen connections between the two downtown areas and to catalyze urban style development in key areas. This was a higher elevation master planning effort with a focus on visioning, idea generation and catalyst project identification.