Success Stories - Business Floor to Ceiling Carpet One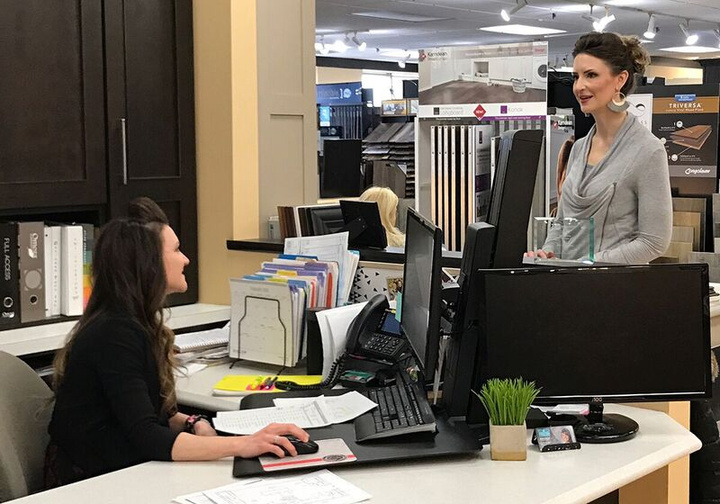 A Private Space for Staff and Clients
A rapidly growing staff coupled with clientele that often includes young families meant Floor to Ceiling Carpet One needed to create a private space away from the busy showroom where new moms could breastfeed or pump breastmilk. The store's design team excitedly accepted the challenge to create a comfortable and beautiful space to accommodate the needs of new moms.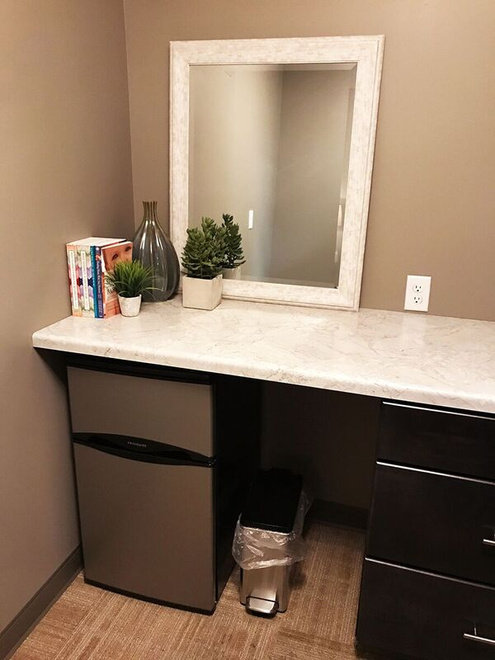 "We are a big showroom, but finding a spot that was private enough and kind of tucked away so the staff that was going to be using that room could go in that direction and nobody would know where they're going. Our young working mothers have been growing in numbers here at our company and also our clientele; when they come in and they're working on building their first home, to be able to accommodate them while they're in their meetings. It's not only for our staff, but for our clients as well," says Rebecca Knutson, Floor to Ceiling Carpet One Manager.
Knutson says the decision to become an Infant Friendly Workplace came easily to management because of the company's strong commitment to employee happiness. "Knowing that our staff, our company, and our ownership cares about its employees – that's a big part of our culture, to take care of our company's employees first and everything else will fall into place," says Knutson.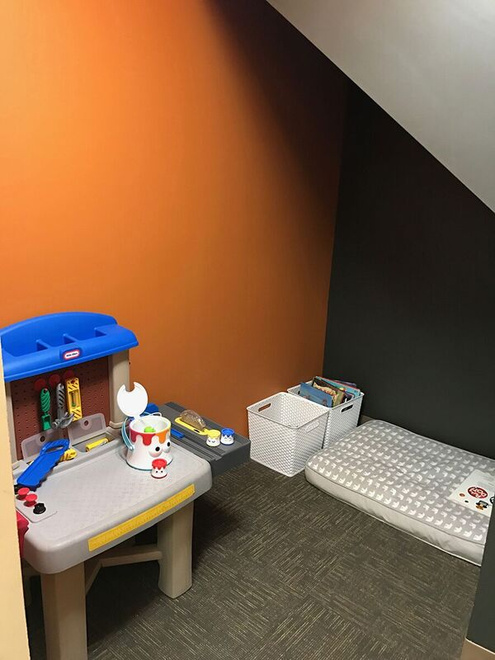 She says becoming an Infant Friendly Workplace has provided the staff with an opportunity to take time out to nurse or pump and then return to work feeling comfortable, focused, and relaxed about their jobs and their family responsibilities. Knutson says other employers who are considering becoming Infant Friendly should go for it because of the increased job satisfaction she and her fellow new moms at Floor to Ceiling Carpet One have experienced.