Success Stories - Apex Physical Therapy & Wellness Center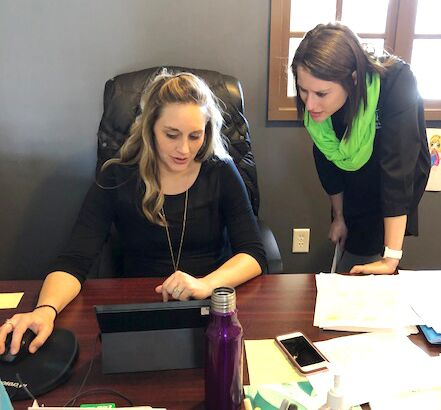 Infant Friendly Designation Attracts Business, Retains Employees
Business is better than ever at Apex Physical Therapy, thanks in part to being designated an Infant Friendly Workplace. Co-owner Brooke Erstad says the designation was a natural fit for the private practice with a family atmosphere. "We wanted to become Infant Friendly. Everything in the initiative looked like what we were about. A lot of our patients bring their children with, especially infants. If they need a place to change or stay in the room a little longer, we usually make those accommodations," she says.
Patients benefit as much as the Apex staff. Many staff members are moms or plan to become moms in the future. "I'm a mom so it's very easy for me to appreciate being an Infant Friendly Workplace. I have another one on the way. We're trying to do the best we can, juggling a career and being good to our children," explains Erstad.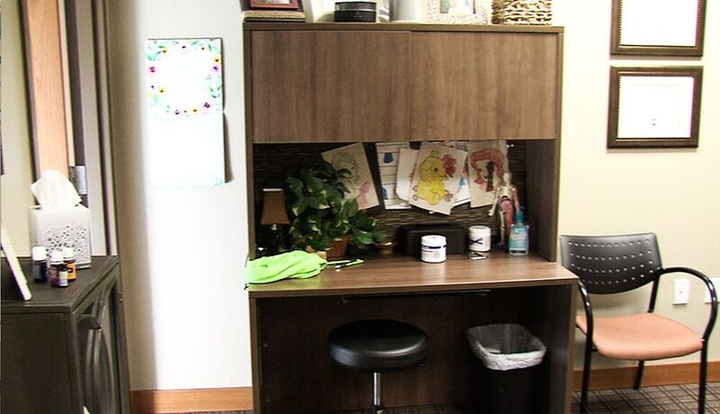 In addition to adopting a policy and providing private spaces to pump or breastfeed, Apex management works to accommodate new moms' pumping schedules. "If you want long-term employees, you have to look at how people can make their busy lives work with their work lives. That's been the biggest reward for all of us here. When people have a baby, they plan to return to work because they're going to be able to do both," says Erstad. "I think they can continue to work on having a career and being a good parent. It keeps them happy all around. We just try to have a lower stress environment for them to come to work and do a good job."
Lindsay Wahlo, Apex's Director of Operations, says the message to Apex employees is clear. "Just knowing you have the support that you're able to do that, that your business is supporting it. Not all moms have that and some moms are trying to figure out how they can pump in a closet at work. We don't have to worry about that here," says Wahlo.