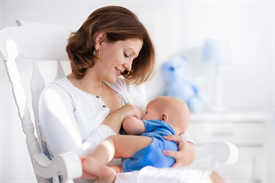 Breastfeeding
Breastfeeding is the natural way for mothers to feed their babies. Breastfeeding also has many health benefits for both baby and mom.
Breast milk is easy to digest and helps eye and brain development. Breastfed babies also have fewer illnesses and infections.
Women who breastfeed have a reduced risk of certain breast and ovarian cancers.
Fargo Cass Public Health is committed to promoting breastfeeding in the community and supporting breastfeeding in all environments.
Contact us with any questions regarding breastfeeding support.
Are you a new mom or expecting? Join our Back to Work Mom program to receive breastfeeding support!