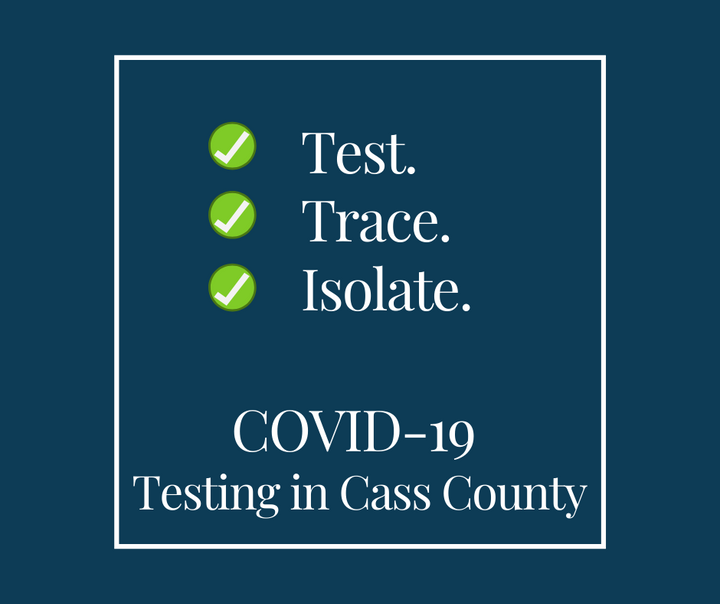 Red River Valley COVID-19 Task Force
Cass County COVID-19 Testing Subgroup
The Red River Valley COVID-19 Task Force (task force) uses a locally-developed testing matrix to provide testing for priority groups that may be at higher risk of exposure to the virus, such as long-term care, other congregate living settings, and individuals who may be vulnerable to greater impacts of the virus. Targeted testing supports the mission of the task force by allocating available testing supplies and resources to these priority groups.
Please note: COVID-19 testing in Cass County is not open to the general public.
Health Systems Testing
Area health systems continue to conduct COVID-19 testing for individuals who meet their screening criteria. Individuals who have symptoms of COVID-19 should contact their healthcare provider for guidance prior to going to a clinic or office.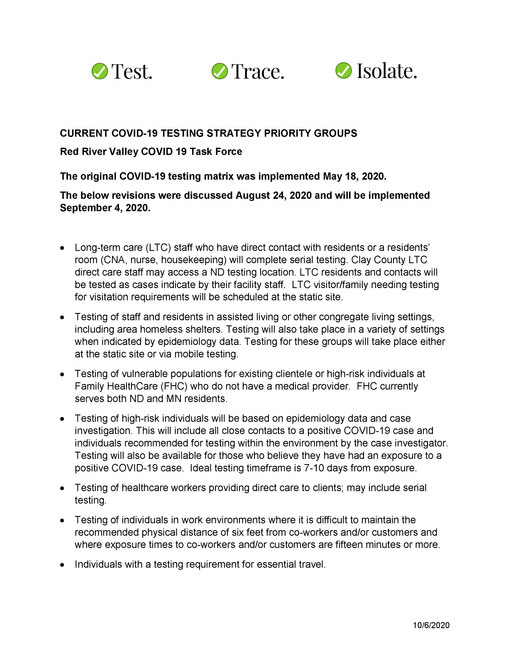 COVID-19 Task Force Testing
Based on the 'Current COVID-19 Testing Strategy for Priority Groups' (see image to the right), the task force conducts indoor, walk-up closed testing events at the static site in West Fargo throughout the week for long-term care, group homes and other congregate living settings as well as for individuals with a confirmed exposure to a positive COVID-19 case.
"I don't think I fit into any of the above groups - can I still get tested?'
The current COVID-19 testing strategy also provides testing on Fridays only, from 8 a.m. to 4 p.m., for individuals in the below categories:
Individuals with a potential exposure to a positive COVID-19 case.
Healthcare workers providing direct care to patients.
Individuals with a testing requirement for essential travel.
Individuals in work environments where it is difficult to maintain the recommended physical distance of 6 feet from co-workers and/or customers and where exposure times to co-workers and/or customers are fifteen minutes or more.
The static site provides indoor, walk-up COVID-19 testing and is located at Faith + Journey Lutheran Church, 650 40th Avenue South, West Fargo.
Appointments are not needed for testing at the static site. However, individuals who fit the above categories and plan to get tested are required to pre-register here: https://testreg.nd.gov/.
COVID-19 Test Results
Please note:
* This information is only applicable for testing events through the Red River Valley COVID-19 Task Force. If you had a sample taken at a private health care facility, please reach out to your health care provider.
* If you opted to receive an e-notification of your test results, you will be prompted to enter your date of birth.
If Your Test is Positive:
The target time-frame to notify individuals with a positive test result by e-notification or phone call is within 24-72 hours from when the lab gets the sample. However, timing of notification may vary depending on a variety of factors (e.g. the time required to get the sample to the lab, number of samples that need to be tested, etc). Once you receive this e-notification/call, please stay at home. Others that live with you in the same household should also stay at home. You will receive another call from a COVID-19 caseworker who will provide instructions for you and your family and will ask questions to help identify individuals you may have been in close contact with. The phone call may come from an out-of-state number.
If Your Test is Negative:
The target time-frame to notify individuals with a negative test result is within approximately 48-72 hours from when the lab gets the sample. However, timing may vary depending on the factors noted above. The notification will occur through an automated notification as requested through the preregistration process OR a phone call from Noridian Healthcare Solutions or North Dakota State University or University of North Dakota personnel. If you were expecting an email notification and didn't get one, please check your spam mailbox.
Individuals identified as close contacts who have a negative test result should still complete the quarantine period of 14 days as it can take that long to develop COVID-19.

Visit What To Do If You Are A Close Contact for for additional information.
Please visit https://www.health.nd.gov/covidtestresults for more information on positve and negative test results.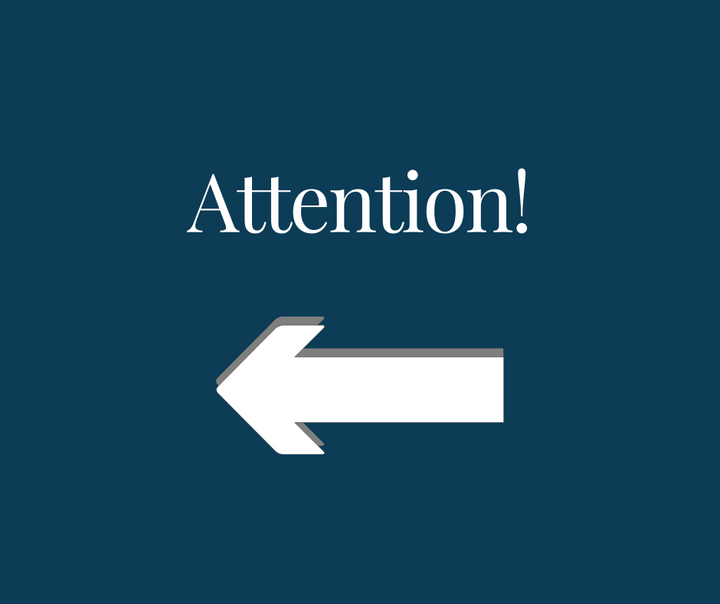 COVID-19 Testing on Thanksgiving Day
PLEASE NOTE: COVID-19 testing will NOT be available at the static testing site in West Fargo (Faith + Journey Lutheran Church) on Thanksgiving Day, Thursday, November 26.
Testing for priority groups will resume on Friday, November 27.
COVID-19 Testing Site in Moorhead Now Open to ND Residents
Through a collaborative effort between local public health in the F-M area and partners at the state level in both ND and MN, ND residents are now able to participate in community COVID-19 testing events in Moorhead.
Testing details:
* Saliva testing is free and available to ND residents who believe they need to be tested, with or without symptoms.
* Identification is not required. An email address and phone number are required to receive results.
* Insurance is not required, but individuals who do have insurance will need to show their card. The test free whether or not an individual has insurance.
* Saliva testing may not be right for those with low saliva production, such as children under age 4 or someone who has suffered a stroke.
Testing is open weekly:
Monday - Friday: noon - 7:00 p.m.
Saturday & Sunday: 10:00 a.m. - 4:00 p.m.
Location:
Former Thomas Edison High School
1110 S. 14th Street
Moorhead, MN 56560
To schedule an appointment, visit: https://mncovidtestingappt.as.me/schedule.php.
Additional information regarding COVID-19 testing for Clay County can be found here: https://claycountymn.gov/462/Public-Health.