Jump to Section on Page
Mental Health and Behavioral Health Resources
For-Profit and Non-Profit Business Resources
Non-English Speaking Resources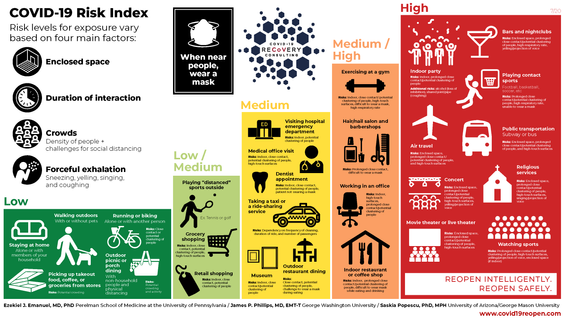 COVID-19: Local Resources
Medical Resources
If you suspect you are infected or have symptoms of COVID-19 and need medical advice, CONTACT them BEFORE you go to a clinic or physician's office, so they can prepare and provide you with instructions.
If you do not have a primary care provider, contact information for area providers is below:
Essentia Health - Fargo: 1.833.494.0836 Essentia Health COVID-19 Hotline or start an e-visit online at www.essentiahealth.org/COVID-19
Sanford Health: 701.234.5000 for 'My Sanford Nurse' or start an e-visit online at www.sanfordhealth.org/campaign/covid19-care
Mental Health and Behavioral Health Resources
Project Renew is a behavioral health program offering free community support services and outreach to individuals impacted by the COVID-19 pandemic, in partnership with Lutheran Social Services of North Dakota. Call 701.223.1510 (Monday - Friday, between 8 a.m. - 5 p.m. CT).
1.800.273.TALK 24-Hour Suicide Lifeline. If you or someone you know is having thoughts of suicide. FirstLink Suicide Lifeline is connected to a national network of crisis services, so no call for help is unanswered.
211 or 701.235.SEEK (7335) for FirstLink: a free, confidential service available to anyone 24 hours/day, 7 days/week for listening and support, referrals to resources/help, and crisis intervention.
701.476.7200 Prairie St. John's provides many services for children and adolescents facing mental health concerns, substance use disorder or co-occurring disorders. They are available 24 hours/day, 7 days/week.
Tips on Talking with Children about COVID-19 Based on Their Age ranges from Early Childhood to High School, provided by ParentsLead.org.
Resources to Support Mental Health and Coping with the Coronavirus (COVID-19) - The Suicide Prevention Resource Center compiled web pages and info sheet on mental health and coping with the effects of COVID-19.
701.451.4900 The Village Family Service Center provides mental health counseling, addiction treatment, financial counseling and other behavioral health services. All are available online or by phone. More information can be found at TheVillageFamily.org
Food Resources
The Cass Clay Food Partners have started a Google Doc list of food resources that identifies Free Meals and Groceries, Grocery and Meal Delivery, Grocery Shopping for At Risk Populations, Immediate Employment Opportunities for Food/Beverage and Workers, and more. The Cass Clay Food Partners Facebook page is also updated often.
The Great Plains Food Bank continues their operations and has more information on their website: GreatPlainsFoodBank.org.
The Emergency Food Pantry is operating and has more information on their site: EmergencyFoodPantry.com
For-Profit and Non-Profit Business Resources
The North Dakota Small Business Development Center has a webpage devoted to Assisting ND Small Businesses to Prepare for and Recover from COVID-19 Impacts.
The U.S. Small Business Administration has more information about the SBA Disaster Loan program that is available to all for-profit small businesses in North Dakota, as well as some non-profits. The online application portal is DisasterLoan.SBA.gov.
Translated Resources
Lutheran Social Services of North Dakota (LSSND) has a dedicated COVID-19 webpage that includes a Resources section that includes COVID-19 flyer translations and other information for parents, children, the community and others.
Centers for Disease Control (CDC) has a Coronavirus Disease 2019 (COVID-19) Print Resources webpage. The CDC Resources in Languages Other than English is also available for general information.
COVID-19 Translated Documents
COVID-19 Translated Documents

| File | Size | Type |
| --- | --- | --- |
| | 196.69 KB | PDF |
| | 197.04 KB | PDF |
| | 203.19 KB | PDF |
| | 572.38 KB | PDF |
| | 209.43 KB | PDF |
| | 328.77 KB | PDF |
| | 865.50 KB | PDF |
| | 149.71 KB | PDF |
| | 265.52 KB | PDF |
| | 128.75 KB | PDF |
| | 701.55 KB | PDF |
| | 916.64 KB | PDF |
| | 615.58 KB | PDF |
| | 418.93 KB | PDF |
| | 449.56 KB | PDF |
| | 389.02 KB | PDF |
| | 370.65 KB | PDF |
**NOTE: Please visit ND Smart Restart Protocols to view the most current universal protocols and industry-specific standards.