Volunteer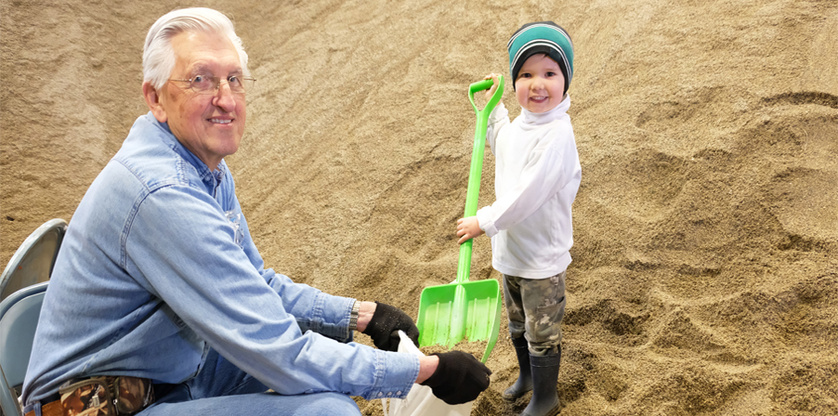 Details
Members of the public are being requested to sign up to assist The City of Fargo and Cass County in producing 400,000 sandbags. Two hundred volunteers are needed during all operational hours to run sandbag 'spiders' at Fargo Sandbag Central (2301 8th Avenue North).
Hours of Operation
Tuesday, March 10 - Friday, March 13 - 7 am to 7 pm
Sandbag Central Volunteer Hotline
Potential volunteers are encouraged to call the Sandbag Central Volunteer Hotline at 701.476.4000.
Groups of 15 or more volunteers should register at 701.476.4141
Utilize the volunteer organization tool below to see when volunteers are needed. This assists organizers in ensuring Sandbag Central has a sufficient number of volunteers to operate properly. Volunteers should have an ID ready for faster processing on arrival.
Sandbag Central Volunteer Needs
Parking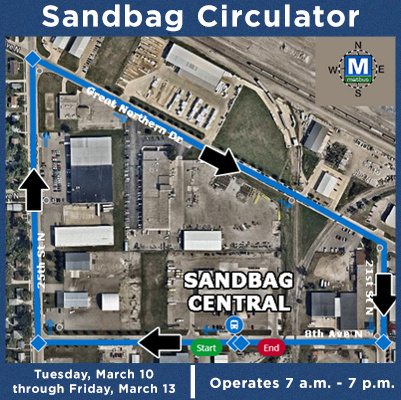 Sandbag Central is located at 2301 8th Ave. N. in Fargo. Shuttles will pick volunteers up in a circulating route from 25th St. N. to 21st. St. N. Residents may park on the streets while volunteering. Volunteers are asked to refrain from parking along 8th Ave. N or in the lots adjacent to Sandbag Central.