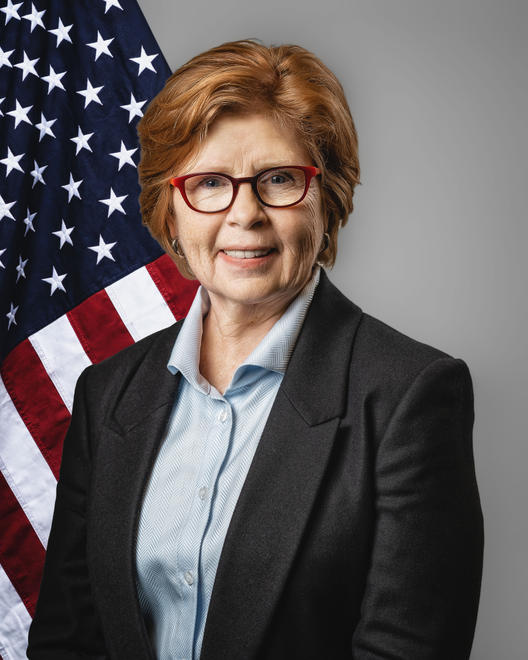 Deputy Mayor Arlette Preston
Deputy Mayor Arlette Preston was elected to the Fargo City Commission in June 2020.
Department Liaison: Fargo Cass Public Health, Fargo Public Library, Planning
Committee Liaison: Cass Clay Food Commission, Diversion Authority (alternate), Diversion Authority Land Management Committee, Metro COG, Renaissance Zone Authority, Core Neighborhoods
Board Liaison: Board of Adjustment, Board of Appeals, Board of Health, Civil Service Commission, Historic Preservation Commission, Library Board
Term Expires: June 2024
Arlette Preston earned a nursing degree at St. Luke's School of Nursing, Fargo; a bachelor's of nursing at Minnesota State University Moorhead; and a master's in community health nursing at Texas Woman's University, Dallas. She worked for MeritCare (now Sanford) Health Systems in Fargo for 21 years before starting her own business. She operated her business, Home Instead Senior Care, for 16 years in providing services for seniors in their homes.
Preston served on the Fargo City Commission from 1992-2000 and on the Board of Education for the Fargo Public Schools from 2002-2006.
Preston has lived in Fargo with her husband, Richard, for the past 45 years. They have a daughter, Chelsea, who lives in Texas.
Arlette and Richard currently reside in Fargo with their dog, Foxy.
You can reach Commissioner Preston by e-mail or by phone at 701.241.1310.
Download Deputy Mayor Arlette Preston's High Resolution Image