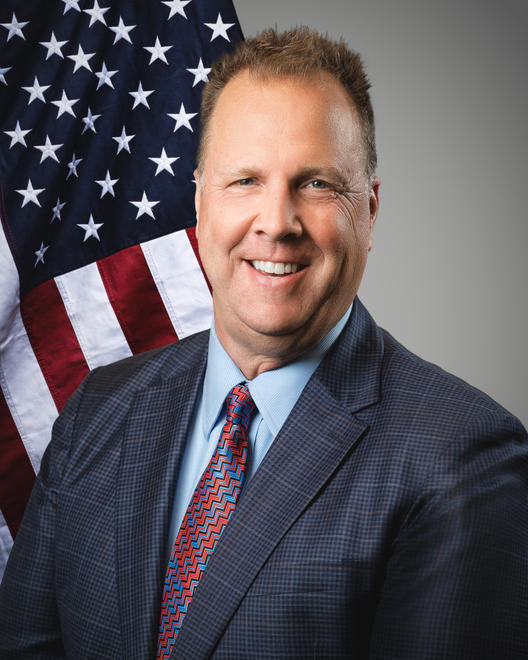 Deputy Mayor & Commissioner Dave Piepkorn
Commissioner Dave Piepkorn was elected to the Fargo City Commission in June 2008 and served until 2012.
He was re-elected in 2014 and 2018. Piepkorn served seven years as a member of the FARGODOME Authority.
Department Liaison: Engineering, Inspections, FARGODOME, Strategic Planning and Research.
Committee Liaison: Diversion Authority, Fargo Dome Authority Finance, GFMEDC, Lake Agassiz Water Authority (alternate), Liquor Control, Metro COG, Position Evaluation, Renaissance Zone, Tax Exempt Review, Finance.
Board Liaison: Auditorium, Downtown Community Partnership, Fargo Dome Authority, Parking, Red River Basin Board, Special Assessment.
Term Expires: June 2022
Professional background: Commissioner Piepkorn has been a small business owner and is currently self-employed.
Educational background: Piepkorn graduated from North Dakota State University with a bachelor's degree in 1984. He was a captain of the 1983 National Champion Football team. Piepkorn was drafted in 1984 in the 5th Round by the Cleveland Browns.
Personal: Piepkorn is a lifelong Fargo resident who attended Washington Elementary, Ben Franklin Junior High and graduated from Fargo North High in 1979. He and his wife, Vickie, were married in 1990. She is a former elementary teacher and has a Master's degree from NDSU. The Piepkorn's have two sons, Alex and Will.
Hobbies: The commissioner enjoys skiing, boating and attending NDSU football games.
You can reach Commissioner Piepkorn by email or by phone at 701.809.5449.
Download Commissioner Dave Piepkorn's High Resolution Image