Public Art Projects
The Arts and Culture Commission wants to ensure that that public art continues to be a valuable part of Fargo. The public art projects shown are either currently in progress or have been completed. For more information about the individual projects, view the projects page.
If you have a public art project and would like to partner with the Arts and Culture Commission, fill out the creative capital sponsorship application below.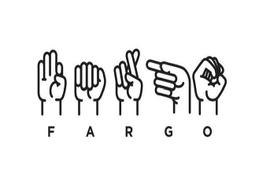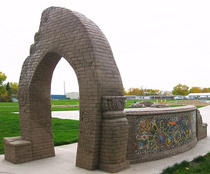 Creative Capital Sponsorship
The Arts and Culture Commission is committed to increasing The City of Fargo's creative capital. The Arts and Culture Commission works to expand and facilitate arts development, provide opportunities for local and emerging artists and promote the creative capacity of Fargo.
Applicants are encouraged to apply for funds that will benefit impact driven projects which reflect the vision of the Arts and Culture Commission and are aimed at growing the creative landscape of Fargo. We are excited to form partnerships to encourage and support the growth of diverse, high quality and meaningful public art.
Please complete the Creative Capital Sponsorship application to be considered for the Creative Capital Sponsorship and return it to the Planning and Development Office.