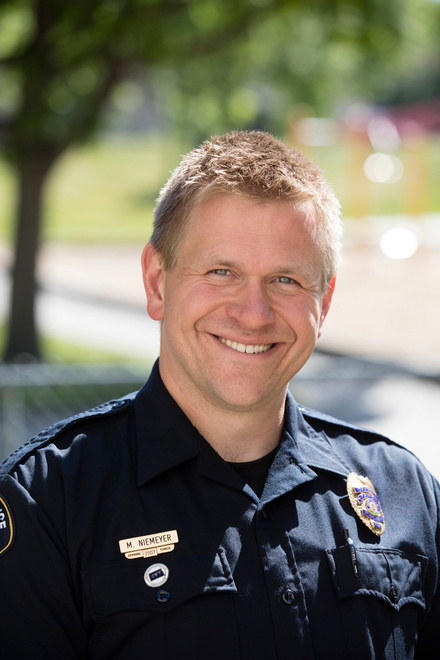 Qualifications
Applicants must meet the following minimum requirements:
Applicant shall be a citizen of the United States or have in-resident alien status as defined by Federal law.
Applicant shall have vision correctable to 20/20.
Applicant shall possess a valid driver's license.
Applicant shall have completed 60 semester credits or 90 quarter credits of post-high school education from an accredited college, university or technical school by the date of hire.
Applicant must be at least 21 years old at the time of hire.
Applicants who have served in the United States Armed Forces must have received an honorable discharge from service.
Applicant must not have any tattoos that are visible when the applicant is in a standing or sitting position of rest, and must further conform to all other appearance standards established by department policy.
Applicants must be able to meet the physical demands/requirements of the North Dakota Peace Officer Training Board in order to qualify and maintain status as a licensed peace officer.
We seek out applicant's who emulate our core values: integrity, courage, professionalism, service oriented, empathetic, team players, community oriented and adaptable.
Applicants for the position of police officer must be of strong character and unmitigated integrity. Therefore, the Fargo Police Department performs an in-depth investigation into the background of all police officer applicants to ensure those selected for employment are of the highest caliber.
Outlined below are examples of conduct and/or other criteria which will be grounds for a applicant's automatic disqualification from the police officer hiring process. The examples provided are not intended to be an all inclusive list of dis-qualifiers that result in a police officer applicant's elimination from further consideration for employment with the Fargo Police Department. However, the discovery of any of the examples listed shall be sufficient to automatically disqualify an applicant from further consideration. In addition, an applicant's failure to disclose any such conduct and/or criteria shall also result in the applicant's automatic elimination from further employment consideration.
Fargo Police Department Automatic Disqualification Criteria For Police Officer Candidates
| File | Size | Type |
| --- | --- | --- |
| | 186.66 KB | PDF |