Community Development Funds & Goals
The Fargo Community Development Committee makes recommendations to the City Commission regarding development and oversight of the Community Development Block Grant (CDBG), HOME Partnership, and City Social Service Grant funds, which are each separate grants that utilize the same application. The Committee's focus is on the following community development goals: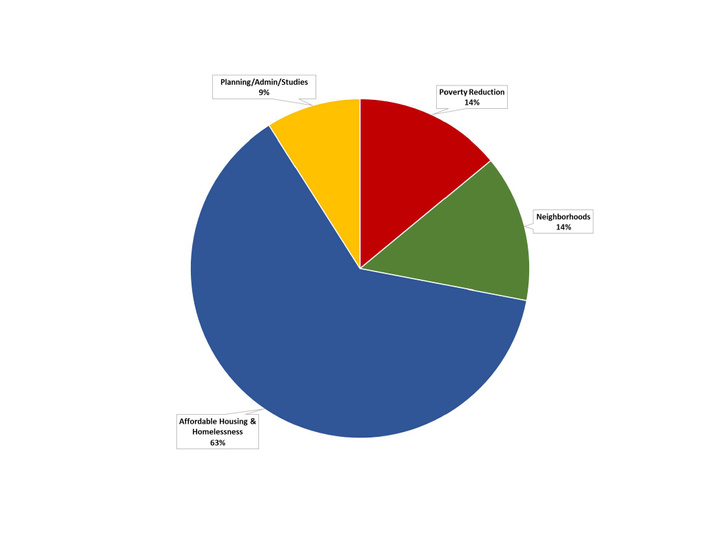 Affordable Housing & Homelessness
Create or maintain existing affordable housing stock
Increase homeownership
Reduce homelessness in the community
Poverty Reduction
Support efforts to increase self sufficiency and personal well-being
Expand economic opportunities for low-income individuals
Promote the principles of fair housing and acceptance of diversity
Neighborhoods
Help ensure that all Fargo neighborhoods are neighborhoods of choice
Promote the development of downtown and older neighborhoods
Planning/Admin
Use for administration of community development programs, general planning activities, and studies.
Responsibilities
The Community Development Committee evaluates how the City's housing and development programs are working. It also examines new programs, proposed changes and grant/funding opportunities. In addition, the Community Development Committee may recommend and initiate special studies and plans.
Community Development Grants
Community Development Grants are made by the Fargo City Commission, with the recommendation of the Community Development Committee.
The City of Fargo will not fund:
Partisan, political, or denominational programs
Endowment campaigns
Individuals
Requests that are not in writing
Programs located outside the City of Fargo, unless directly benefiting Fargo residents