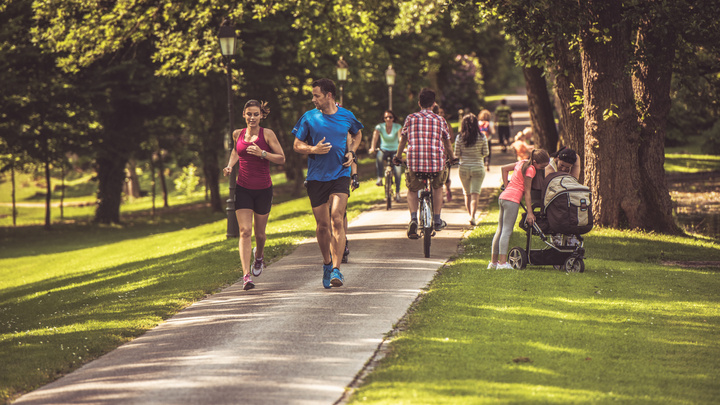 Be Active
Physical activity, in any form, is an important part of building a healthy lifestyle. This is true for any age group, from toddlers to older adults.
Now that spring is here and summer is right around the corner, just lace up your shoes, grab a water bottle and a friend, and head out the door!
Not into walking or jogging? We have great resources like Bike FM and Great Rides Bike Share that offer a variety of opportunities for outdoor activity.
When the weather takes a turn but you still want to stay active and healthy, use the new 2017 Indoor Walking Brochure (PDF) to find indoor walking locations in the FM area.
It's easier than ever to Be Active!
Education: How & Why to be Active
Learn about the benefits of physical activity.
Learn how to be active at home and work.
Learn how to encourage kids to be active
Centers for Disease Control & Prevention Guidelines
How much physical activity is recommended for adults and older adults?
The CDC recommends 30 minutes a day of aerobic activity and 2 ore more days of muscle-strength activities.
How much physical activity is recommended for children?
The CDC recommends 60 minutes of aerobic activity daily and 3 days per week of muscle strengthening activities, such as gymnastics or push-ups.
What is recommended for healthy pregnant or postpartum women?
The CDC states that it is OK to be physically active.